DroneMobile Review: Control & Track Your Car From Your Phone
DroneMobile is the best upgrade you can give your car if you want smart features and connectivity that you'd typically only find on a new car. This device seamlessly installs into your car or truck, adding the ability to remote start your car, lock and unlock, track it and get security notifications all from your phone or smart watch.
The DroneMobile module adds a LTE connection to your car that lets you use your phone to track the location and to remote start even when your car is parked blocks away in a parking lot. This is an absolutely amazing feature for anyone who deals with extreme hot and cold temperatures, not to mention never being locked out of your car.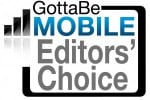 DroneMobile is the best way to upgrade your car without upgrading your car payment. The DroneMobile service earns a Gotta Be Mobile Editor's Choice Award for the overall value it provides, ease of use and everyday conveniences it offers.
The device starts at $149 and monthly plans start at $5.99 a month. It is compatible with Android, iPhone and the Apple Watch.
To get started you need to find a shop that can install the DroneMobile system. We worked with DroneMobile to get a review unit installed at our local Best Buy. There are also a variety of other smaller shops that can do the work. Best Buy installed DroneMobile and a CompuStar Starter and security system in a few hours and then walked us through how to use the keyfob and the app.
The DroneMobile app works great, and the newest version is really easy to use. I've been testing it on the iPhone and my Apple Watch. With the app I can remote start my car from anywhere, which came in really handy during the Polar Vortex that sent temps well below zero in Ohio. With DroneMobile I was able to get my car warmed up and ready to go, I could also keep an eye on my battery level and in-car temperature using the car status feature.
I like the Apple Watch app for DroneMobile. It's easy to use, reliable and it is one more way I can control the car. I would love to see Siri control added to the mix.
During the last few months of testing I've used the app to unlock my car when the keys were locked inside. While getting some body work done the shop called and asked me to bring down a spare key. Instead of wasting a half hour, I was able to open the app and unlock my car from the warmth of a coffee shop miles away.
I like that I can still use my keyless entry and that I can still unlock my doors with my regular keyfob while still using the security system. The only catch to the security system is that the alarm will sound if I use keyless entry and enter a rear door first. This isn't a major issue as I normally get into the driver door or I unlock the car with the app or with my keyfob.
The app is very easy to use and well laid out. The controls to lock, unlock and start are easy to use, but also designed so that you never accidentally activate them. Tap on the Controls option and then long press to lock, unlock or start. On the iPhone, you get haptic feedback when you complete a start or stop.
While I don't need to track the location of my car often, if I shared it with a teen driver this would be an amazing option, since I could see where they are at and get alerts if they drive over a specific speed limit. You can even set geofence alerts and get curfew alerts.
Inside the DroneMobile app, you can create more users and share access with other drivers so everyone in the family can use these features. Each driver will still need a key to drive, but anyone you give access to can lock, unlock and start the car.
I regularly use the vehicle status feature, which allows me to check the battery level in cold weather and the in-car temperature.
You can configure alerts in the app to get an alert if the optional security system is activated, allowing you to know if something is happening to your car when it is parked on the street or in public.
The hardware you need installed is $199, but it's available at Best Buy for $149 and on sale for $119. Depending on your car, you may also need a remote start module and you can add-on an optional security system that ties into the app. Check with the shop for specific installation fees.
Plans start at $5.99 a month for car control, alarm alerts and on demand access to your vehicle status. The $11.99 a month premium plan adds GPS tracking, Geofencing, Curfew alerts and a Lifetime warranty. This plan is perfect if you share a car with a teen.
DroneMobile also offers a Business plan for $29.99 a month that includes trip reporting idle alerts and CSV reporting to the mix so you can better track a company car.  There are also discounts on the plans if you pay for multiple years at once.
Adding DroneMobile to your car is the fastest and cheapest way to get new car features without a new car payment. This is an excellent upgrade for your car and a perfect way to get a smart car with LTE without breaking the bank.
[letsreview]