Dropbox for Android Now Supports Video Streaming
The new Dropbox for Android adds support for streaming video, making it easier for users without a lot of local storage to easily watch videos on their Android devices.
As reported by UberGizmo, the video streaming function only works on Android 4.0 devices. That means only about 7 percent of Android users are able to take advantage of the new feature. For everyone else, the update brings Korean language support, and the ability to automatically upload photos and videos (which actually was in an earlier update, but is still in the app's "What's New" section in Google Play).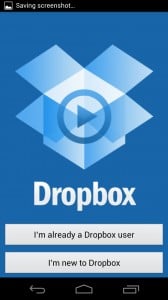 The video streaming capability works well and streams a number of file formats. The app supports MP4, M4V, and MKV videos among others, so users can likely use the app to stream any video they have. Users can still download the video files as well, should they want to.
The new feature is great for HTC One series users who receive an extra 23GB of Dropbox storage, and Samsung Galaxy S III users who receive an extra 48GB of cloud storage. Users with an HTC One series smartphone will especially find it useful as they don't have any storage upgrade options beyond the built-in storage. Galaxy S III users might not need the feature as much as they have a microSD card slot in their phone, but it's still nice to have.
While some users might have the Dropbox storage for videos, they should keep an eye one their data plans if they plan on streaming video. Streaming video can easily eat up data, especially HD video. Streaming video is probably best done over WiFi, if any is available.

As an Amazon Associate I earn from qualifying purchases.