E3 2014: What to Expect at Gaming's Biggest Event of the Year
In the consumer electronics space there's always some event happening, some industry-wide get together that puts content makers and content buyers all in one place. In the gaming, that yearly event is E3: the Electronic Entertainment Expo.
Really, its name is a misnomer. Sure, companies use the event to share information about all sorts of entertainment avenues, from video delivery services to new entertainment products that allow users to do just about anything. Still, don't be fooled, E3 2014 and just about every E3 event in recent memory, has been primarily about video games.
To grasp how big E3 2014 will be to the gaming industry, you first have to understand its recent past and what's happening in the video game industry today.
Attendees at the last two E3 events were treated to console launches and details about how Sony, Microsoft and Nintendo planned to keep attracting gamers to their respective products. Last year, Microsoft used the event to highlight every aspect of the entertainment experience users could expect from the Xbox One. Sony then followed it up by providing every detail they could about the PS4, including a long list of ways it was enabling independent developers to create great games. It then announced that its console would not include the PS Camera and be $100 cheaper than the Xbox One. Sony's briefing set the tone for the rest of the year, a year that saw the Xbox One trail the PS4 in terms of total number of consoles sold.
It's unclear whether we'll see game changing moments like that at E3 2014, but the climate is right for an epic battle between Microsoft and Sony. Here's what I think gamers can expect from this year's show.
From Sony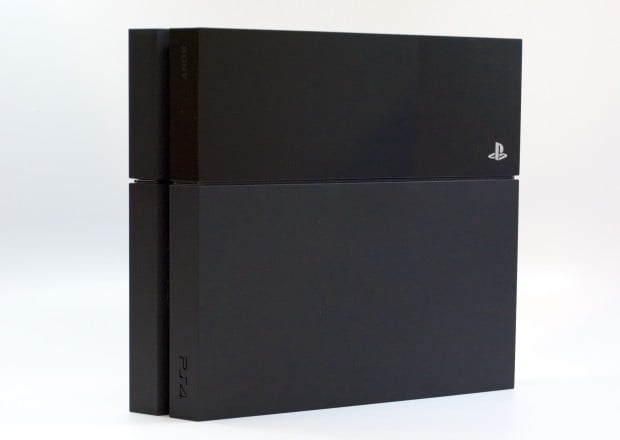 Having completely made a fool out of Microsoft at last year's E3 show, I fully expect Sony to continue its winning streak with whatever it shows on stage. In order to make the PS4 successful it knew that it had to prove to gamers that Microsoft's console was too scattershot and didn't do enough to enhance their gaming experience specifically. I expect it to continue that message this year, however I also think that Sony is smart enough to know that it's not really "all about the games," like it keeps repeating to customers.
Certainly, there are gaming announcements coming. Expect to hear more about the next version of Uncharted. You wouldn't be wrong in thinking that PS Now, the company's new cloud gaming service for television sets, mobile phones and about anything else with a Sony logo on it, will be talked about heavily as well. If rolled out in the right markets, Sony could use PS Now as another weapon in its war for games with Microsoft. After all, PS Now allows PS4 buyers to play PS3 games on their console. By comparison, the Xbox One has nothing in the way of backwards compatibility.
Vita TV also has to figure into this year's show heavily. Shown off just before the Tokyo Game Show last year, Vita TV is a one-two punch. For those who want a high-end gaming and video experience there's the PS4. For everyone else, Sony looks to be positioning the Vita TV as a low-cost way to get games and movies in your living room. Effectively, Sony is hoping to squeeze the Xbox One out of the entire entertainment market with pricing.
From Nintendo
Things get a little murky when you consider the precarious position that Nintendo finds itself in on the eve of E3 2014. Announced and released months before the Xbox One and PS4, Nintendo's Wii U is in rough shape. For all the talk about getting third-party developers on board, Nintendo has little to show for it. New titles like Batman: Akrham Knight won't even be coming to the Wii U. Even worse, the console's sales have repeatedly not met expectations
Part of me hopes that Nintendo will take this opportunity to slash the Wii U's price tag. Today, a 32GB version of the console costs $299 with a copy of Mario & Luigi. The problem is that the 8GB Skylanders Bundle, which only costs $249 today, hasn't boosted sales. So maybe this isn't something Nintendo can use a price cut to get itself out of.
To pull out a win, Nintendo would need to spend their entire press conference discussing how it plans to move more consoles and boost developer interest in the Wii U. The company has no choice, because clearly next-generation games not coming to its console but landing on everyone else's isn't a good sign. Expect them to make a very big deal out of the new Super Smash Bros. game coming to the well-performing 3DS handheld console and the Wii U later this year.
From Microsoft
Then there's Microsoft. In most ways, Microsoft has the most to prove at E3 2014.
For starters, the company has to dispel the notion that the Xbox One is inferior to the PS4 because it makes all kinds of entertainment available to users in their living room. Microsoft also has the difficult task of courting often-entitled gamers who feel that something has been lost in its quest to incorporate live television, an app store and the Kinect Sensor into its base offerings. Justified or not, these are the issues gamers are discussing.
Despite the Xbox One and a game now costing less than if a user purchase the PS4 and a game, I'd think that Microsoft would use the show to lower the price of the Xbox One by $50 and still keep the Kinect sensor bundled with the console.
The Xbox One's international launch is scheduled for this coming September in 25 different countries. I'd also expect Microsoft to talk about what games these international users will be playing, specifically in Japan and Asia. That's a place that the Xbox 360 never managed to make inroads with customers. Finally, it wouldn't be E3 without Halo. Last year, the company teased a new Halo title, clearly we'll hear more about that this year.
The Electronic Entertainment Expo kicks off at the Los Angeles Convention Center beginning June 10th.