Early Galaxy S7 Release Rumors Emerge
The impressive new flagship Samsung Galaxy Note 5 has only been available for a little over two months, but rumors regarding the new Galaxy S7 have already started. In fact, early Galaxy S7 rumors surfaced in September, and now we're starting to get information regarding a potential release date.
Samsung's Galaxy S7 is still months away from being released, but if the latest reports and rumors floating around are accurate, it might not be here as early as many originally predicted. A new leak emerged today suggesting a late February announcement, with the Galaxy S7 release date likely taking place in March.
Read: Galaxy S7 Rumors Take Aim at iPhone 6s
In previous years, Samsung's saved a date just ahead of the annual Mobile World Congress Conference in Spain to announce and unveil its new Galaxy smartphone, then release it a month or two later. That was usually in March or April. However, lately we've been hearing that in 2016 the company will fast-track the release, and push the new smartphone out in January.
Multiple unconfirmed reports around the web and from SamMobile have suggested that Samsung is working hard to deliver phones quicker than ever before, and beating its competition to the market in order to sell more smartphones. We saw this with the Galaxy Note 5, which was announced and released in August, all in the same month.
Previous models were announced in September, and released in very late October. The same 1-2 month wait from announcement to release date has historically held true for the Galaxy S7, and will likely be the same in 2016.
At the end of September we heard reports that Samsung was planning to announce the all-new and improved Samsung Galaxy S7 in January, and release it at the end of the month or in very early February. This would be months earlier than any Galaxy S before it, and ahead of any new phone in the HTC One lineup, or the LG G5. This was exciting news, but today one somewhat reliable source claims that won't be the case, and the same usual March release date will take place this year.
Forget an "early announcement" …nothing changed… https://t.co/J9TQXxJPSz ;) #galaxys7 #galaxys7edge #more #other pic.twitter.com/ZgdYFADwGE

— Ricciolo (@Ricciolo1) November 11, 2015
Above is an unconfirmed tweet from a source that is unknown, but has been reliable in the past regarding leaks, mainly for HTC devices. The leakster accurately confirmed the March 1st HTC One M9 release date more than five months early. Way before rumors, leaks, or details surfaced. So, he could be correct with his latest claim for the Galaxy S7.
Shown above is reportedly an image of the press invite email that will be going out regarding the Galaxy S7. Suggesting Samsung will announce its new flagship smartphone in Barcelona, Spain, a day or two before the annual Mobile World Congress event. This is completely opposite of the earlier claims of a January release date.
This year Mobile World Congress (MWC) takes place on February 22nd-25th in Barcelona, like previous years. And according to a few leaks, Samsung's Galaxy S7 will be announced a day early, on February 21st, ahead of any and all companies looking to make announcements at the tradeshow.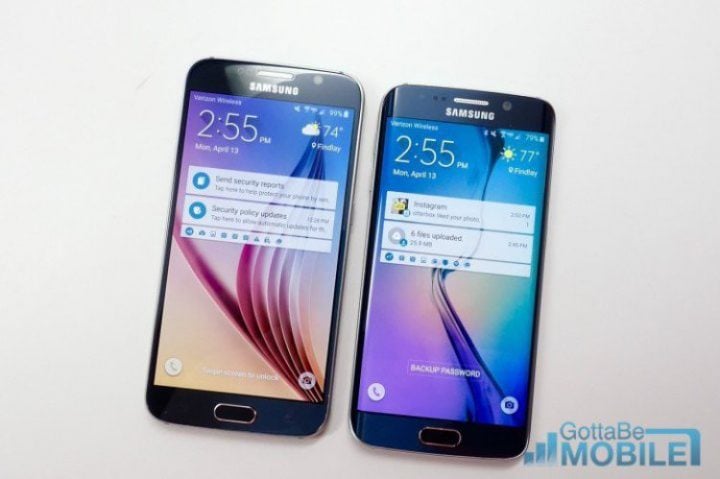 Samsung has never announced or released a Galaxy S smartphone in January, so when those rumors surfaced back in September many potential buyers were excited, and some even held off on the Galaxy Note 5 thinking the next Galaxy S7 would be here soon. However, if this latest leak is accurate, that won't be the case, and Samsung will announce the Galaxy S7 around the same usual time-frame, and most likely release it's latest flagship Android smartphone in March.
In closing, latest rumors claim Samsung will release a powerhouse 5.1-inch Quad-HD (or 3K) resolution Galaxy S7 with tons of top-tier features that will make it a worthy successor to the Galaxy S6, but also release a bigger 5.8-inch curved phone, to replace the Galaxy S6 Edge. We can't be certain as to what's coming, but more leaks should continue to surface all year long.
If this leak is accurate, we won't be seeing the new Galaxy S7 until late February, with a release date being sometime in March. Not the early January date that was being tossed around a few months ago. Stay tuned for more details.