eBay App for Android Updated with New Seller Features
It has taken a little bit for eBay's application on Android to catch up with the one on the iPhone but the day has finally arrived as  the company has released it's new and improved Android application that brings a host of new selling options.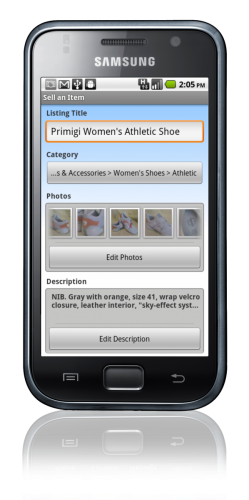 eBay has added some essential selling features to the application which should appeal to both frequent and casual users. Here is a list of what is included in the updated software:
List an item for sale, from start to finish, in under 60 seconds
Use the barcode scanner to scan a product's barcode and immediately populate details for listings
"Sell One Like This" – for a casual seller who wants to list a similar item already selling on eBay
Schedule when an auction starts and ends
Contact the buyer
So if you need to sell some of your old Star Wars action figures or you want to sell a tablet that Google gave to you for free at a conference, you can get those auctions up and running in under a minute. Not bad, eBay, not bad at all. If you're interested, you can find the improved eBay app for Android here on the Android Market.
Via: Android Central

As an Amazon Associate I earn from qualifying purchases.