Elop: Nokia Open to Android Tablet Options
Speaking candidly to reporters at the Australian Financial Review, Nokia CEO Stephen Elop had discussed his thoughts on the tablet market and how Nokia may approach the slate business after partnering with Microsoft for its Lumia smartphone range. The Nokia head says that he's still exploring how his company can work with Microsoft to build a tablet that will connect to a broader ecosystem–including the Windows Phone 8-powered Lumia 920–but isn't shy in saying that Android could be a possibility.
A Nokia tablet is not new news, however, as Nokia had reportedly confirmed that it was working on a tablet. The company had said repeatedly in the past that it was exploring market opportunities before diving into the space.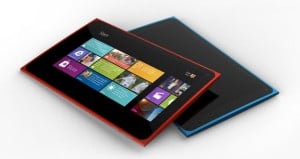 According to Elop, Nokia is still examining the market and is following the Microsoft Surface tablet launch closely.
We haven't announced tablets at this point, but it is something we are clearly looking at very closely. We are studying very closely the market right now as Microsoft has introduced the Surface tablet, so we are trying to learn from that and understand what the right way to participate would be and at what point in time.
But Android isn't quite ruled out. Though Nokia has expressed numerous times in the past that it was fully committed on the smartphone side to Windows Phone, Android is still an option when it comes to tablets.
We would consider any option [Android or Windows] … It is important to note that the opportunity for companionship is something that any user is looking for. So, when you think about the

Lumia 920

, running on Windows phone, having a Windows tablet or PC or Xbox is something that will give us the opportunity to have a pretty integrated experience. Our first focus on what we look at is clearly in the Microsoft side.
With tablets, though, the landscape will be even more competitive and Nokia will have to bring innovations to the tablet to compete. In the smartphone space, the phone-maker is relying on its award-winning designs and its best-in-class camera technologies–dubbed
PureView
–to deliver innovation in the market and differentiate itself from competitors. It's unclear how Nokia will differentiate a branded Android or Windows RT or Windows 8 tablet from existing offerings. Samsung is attempting to differentiate on Android with its S-Pen technology and software on the Galaxy Note and Asus has brought the hybrid Transformer form factor mainstream.

As an Amazon Associate I earn from qualifying purchases.