Does Your School, Business, or Grandma Embrace Social Networking?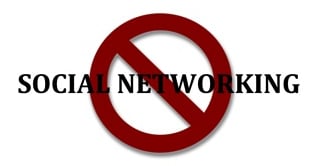 Social networking sites such as Facebook and Twitter have changed the way people organize and share information, but there is still a lot of resistance from educational institutions, businesses and individuals to accept these forms of communication.   Let's examine these three entities and how online communication is being denied.
The Public School Setting
There is strong resistance to using technology in general throughout classrooms in America.   The reasons provided by school leaders for shying away from the use of cell phones, mp3 players, laptops, blogs, wikis, or social networking in the school setting are various.   I have found the following as reasons schools lock the door to social networking and technology:
Students uses cell phones and mp3 players to cheat on quizzes and exams.
There is an inability to control or filter student content.   Students may seek sexually inappropriate, violent, or offensive content.
The threat of harassment and cyberbullying via social networking sites/instant messages is a growing trend among school aged children.
There is the belief that using social networking sites or private computers will bring computer viruses to the school network.
Teachers and administrators have been urged to avoid these forms of communication as they open doors to false accusations and inappropriate methods of educator-student communication.
Many teachers and administrators agree that social networking has no place in the school setting.   The key to this problem should be addressed largely in the university teacher preparation programs.   Teachers should be trained not only how to implement the aforementioned technologies into engaging lessons, they should have the knowledge and wisdom to monitor such technologies for appropriate personal and classroom use.
Businesses
My discussions with folks working in larger organizations reveal a fifty-fifty approach; some businesses welcome social networking while others filter as strictly as schools.   Despite these two perspectives, most organizations have an overall more relaxed approach towards the Internet and technology than schools.   Companies want happy employees, because happy employees are more productive.   Many businesses filter the information on their network, but they do allow access to personal email sites such as Yahoo Mail and Hotmail.   Here are a few reasons why businesses limit access:
Employees might access inappropriate, vulgar, and offensive content.
Use of technology or social networking might reduce worker productivity.
Bringing in a personal computer/Wi-Fi enabled device or accessing a personal email account might introduce viruses to the internal network.
I have spoken to many business professionals that tell me their company allows them to use social networking sites such as Facebook.   Recent news articles tell of progressive companies using Twitter to recruit candidates for open positions.   A company's approach towards social networking may be directly related to its size, focus and understanding of the Internet.   Is it possible that smaller companies are unaware of their employees at-work Internet habits?
Individuals
I sat down with my 89 year old grandmother to show her my cousin's Facebook the other day.   Although she understands the basic concepts of social networking and the Internet, she doesn't see the need to share pictures, stories, or tweets about what she is presently doing.   She enjoys when I show her what our family in other states are up to but doesn't have the desire to own a computer or even cable television.   Some folks simply resist online communication because they find it too complicated or they don't see the need.   Whatever the case, the world in which we live continues to demand people of all ages interact with and use various technologies, including social networking sites.
An article by Amanda Lenhart at the Pew Internet and Life Project states, "The share of adult internet users who have a profile on an online social network site has more than quadrupled in the past four years — from 8% in 2005 to 35% now, according to the Pew Internet & American Life Project's December 2008 tracking
survey."   The growth of social networking has also been seen as TechCrunch recently reported FaceBook has officially hit the 250 million user mark.
An individual's chosen career may significantly impact the way they engage online communication.   Folks such as teachers have been encouraged not to use social networking, a potential tool to improve student learning.   A 2007 statement published by the Ohio Education Association (OEA) states, "[The] OEA advises members not to join [social networking sites], and for existing users to complete the steps involved in removing their profiles," and, ""While this advice might seem extreme, the dangers of participating in these two sites outweigh the benefits."   Eschoolnews.com has a nice article summarizing the OEA memo.   Although somewhat dated, the dangers associated with social networking still exist for anyone that works in a public profession.

Many of the arguments for or against online communication boil down to the intended purpose.   How are the students, employees and individuals using these technologies?   While there is great benefit in social networking, the old adage, "Do not post drunken party pictures or bad things might happen" remains to be true.
What approach does your business or school take towards controlling your use of the Internet and social networking sites? Leave your thoughts in the comments.

As an Amazon Associate I earn from qualifying purchases.