Engadget reviews the Android-powered Archos 7 Home Tablet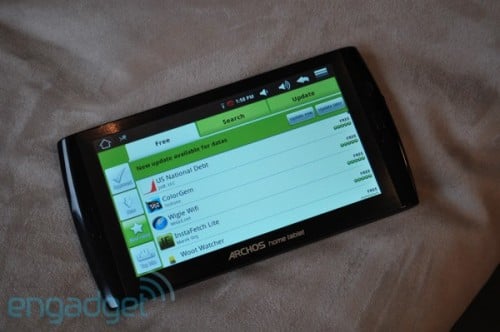 Joanna Stern has another one of her in-depth reviews up at Engadget, this time of the Archos 7 Home Tablet running Android. Is it a winner? For $199, it might not have to be.
For that price, you can't expect a powerhouse or speed demon, and with a 600MHz ARM 9 processor and 128 MB memory, it's not. Also rocking a resistive touchscreen on its 7″ 800 x 480 display and hampered by its own AppsLib app store  instead using the Android Market.
Still, at less than half the price of the cheapest iPad, it's not a major commitment, so click on through if you're interested.

This article may contain affiliate links. Click here for more details.