Epic Games Announces Infinity Blade Dungeons for new iPad
Epic Games has announced its newest Infinity Blade game for the new iPad, Infinity Blade Dungeons. The game is designed to take advantage of the Retina Display in the new iPad.
The game looks to be a departure from the typical Infinity Blade games. This one looks more like a Diablo-esque adventure game instead of the pure swordplay of the other two games. In this game it looks like you'll have to fight multiple monsters at the same time using melee weapons and magic.
This being an Epic game Infinity Blade Dungeons uses the Unreal Engine which looks very impressive on the new display. We don't have any video of the game yet, but from the still images we can say that the game looks pretty impressive.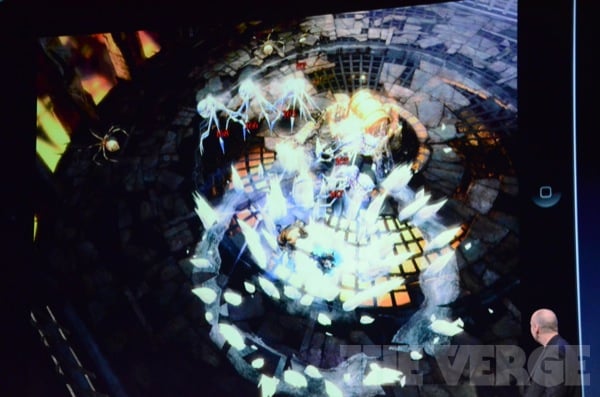 The previous Infinity Blade titles looked impressive in their own right, but this game is built for the Retina Display. That means there more detail in the character models. With any luck, though, Infinity Blade Dungeons should also work on at least the iPad 2 as well.
Update: Here's a video for the game:
https://www.youtube.com/watch?feature=player_embedded&v=4Rp-TTtpU0I
The Epic Games representative pointed out that this new iPad has more memory and a higher resolution than the Xbox 360 and PlayStation 3. Perhaps that means we'll see the Unreal Engine do even more on the new iPad. It still lacks the physical buttons of a home console, though. So the games could look as good as the consoles, but are in some ways more limited in what they'll be able to do.
Via: The Verge

As an Amazon Associate I earn from qualifying purchases.