Holiday Gift Guide 2012: Best eReaders
eReaders like the Kindle FireHD , Nook Tablet HD and Kindle PaperWhite are sure to top gift wish lists this holiday season.
During the last year the price of eReaders went down while quality and choice increased, offering a large number of prices and devices for giving for a gift this year.
From e-Ink readers that offer easy reading in bright light and battery life measured in weeks to devices that are small tablets focused on reading, here are the best eReaders to look at as you put together a wish list for the 2012 holiday season.
When considering an eReader as a gift it's important to know what eBookstore the recipient already uses. In most cases it is not possible to bring books from one store to another, so it makes sense to give a Kindle user a new Kindle Fire or a Nook user a Nook Tablet HD instead of switching to a new company. That is unless the recipient wants to jump ship.
When it comes to the selection of books, magazines and newspapers, Kobo, Barnes and Noble and Amazon offer a similar selection, especially of popular titles like Harry Potter, 50 Shades of Grey and others from NY Times best-selling authors.
In most cases, the tablet-like eReaders are better for users that plan to read indoors or at night without a light on and that want to also read magazines, watch videos and play apps.
the eInk eReaders offer a paper-like reading experience that is friendly on the eyes and performs better in the sun. Some of these include a light to illuminate the display at night, while others need a separate light.
With prices starting as low as $69, eReaders make an affordable and excellent gift for recipients of all ages. For a full-fledged tablet that can also be used to read books, check out our 2012 Tablet Gift Guide.
Kindle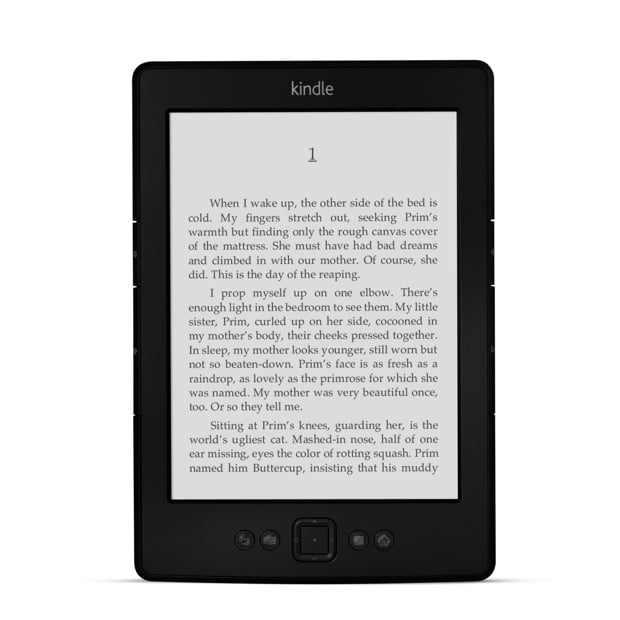 The Kindle from Amazon starts at $69 with special offers, and it makes an easy entry into the eReader market as well as a nice gift at a good price.
This Kindle weighs in at less than six ounces and is about as thick as a pencil, so it's easy to slip into a pocket or a bag, and it's easy to hold for long reading sessions.
The Kindle uses eInk technology to delivery books that look almost like real paper. Some readers prefer this over backlit displays found on tablet style eReaders. The Kindle is great for reading outdoors, but consider adding a light to the gift if you buy the Kindle for a night-time reader.
The Kindle holds over 1,000 books and can download more books over WiFi in under a minute. The Kindle offers access to a huge selection of books on the Amazon Kindle store and 180,000 books to borrow free with an Amazon Prime membership.
Kindle battery life is pegged at 1 month with WiFi turned off, so there's no need to charge it every night.
$69 at Amazon

As an Amazon Associate I earn from qualifying purchases.