ESPN To Gain Xbox SmartGlass App Integration This Month
The ESPN app on Xbox 360 will gain support for the Xbox SmartGlass app at the end of this month, according to a report from The Verge.
Microsoft and ESPN showed off the new version of the Xbox SmartGlass app today, along with the new improvements. When the update comes to users later this month they can watch ESPN through the Xbox 360 and control it via the SmartGlass app on iPhone, iPad, Android, Windows, or Windows Phone.
The ESPN app uses SmartGlass in a number of ways. The first is a way to browse highlights. While the main ESPN stream plays on the TV users can browse highlights on their tablet or smartphone, and show them to the TV. The highlights will then play in a box on the TV with no sound so as not to interrupt the main stream. It's a great way to show friends plays they may have missed while not interrupting the game or Sports Center.
Update: ESPN says the highlights and stats features are not part of the SmartGlass app. The Verge says both features were shown off in the TV of Tomorrow conference, however.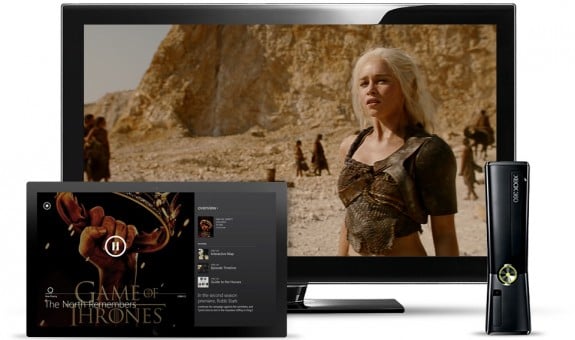 The second usage is to display stats of players in games; users can easily view the stats of players in a game that's currently on the ESPN stream, or just any player in general. It's useful for more casual sports fans who enjoy watching national games like Monday Night Football, but who don't know everything about every player.
The final use for SmartGlass in the ESPN app is to change streams to a different ESPN channel. The tablet or smartphone using SmartGlass will give a brief description of each stream so users don't have to exit the current stream to decide what to watch next.
Xbox SmartGlass is now available on iOS, Android, WIndows Phone, and Windows. The app doesn't yet support Android tablets larger than seven inches, but it supports every other device. Only a small number of games and apps including Halo 4 and HBO GO use the app, but more will likely support it in the future.

As an Amazon Associate I earn from qualifying purchases.