Essential Verizon Galaxy Note 2 Accessory Beats Phone to Launch
The Verizon Galaxy Note 2 may not arrive until late November but already, there is an accessory that those who pre-ordered and those who are planning to buy the Verizon Galaxy Note 2 will want to pick up in order to do away with the device's Verizon-branded home screen.
Last week, it became apparent that Verizon's Galaxy Note 2 would launch with a home button featuring Verizon's logo. None of the other Galaxy Note 2 variants will be coming with such a feature and that led to outright anger from those who were planning on or were already decided on picking up Verizon's Galaxy Note 2 model.
Fortunately, thanks to eBay, courtesy of Android Central, there is a way that users will easily be able to get rid of that Verizon logo on the Galaxy Note 2's home button.
Read: 5 Thoughts on the Verizon Galaxy Note 2 Release Date.
While a bit on the expensive side, there is a sticker available on eBay that will allow Verizon Galaxy Note 2 owners to cover up the home button and get rid of the Verizon branding once and for all. The sticker is meant to be pressed upon the home button and Verizon users will then be able to sport a phone that, besides Verizon branding on the back, looks like its counterparts in the U.S.
For $10, that may be a little too expensive for some people, especially for those that are still on the fence about whether or not they truly care about the branded home button but it's definitely an option worth considering and one that is thankfully available.
Read: Samsung Galaxy Note 2: AT&T to Verizon – Which U.S. Carrier is Best?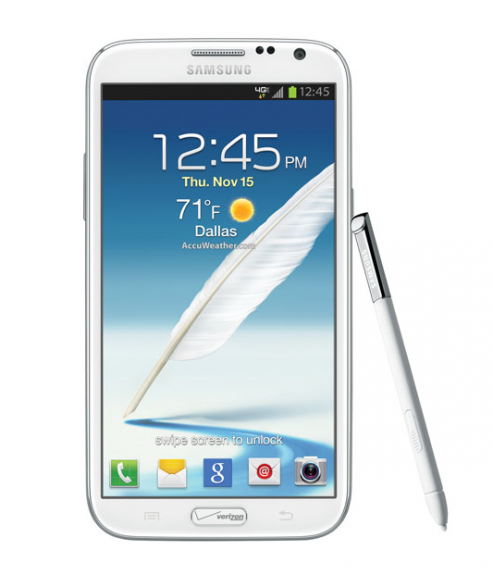 The Verizon Galaxy Note 2, which went up for pre-order earlier this month, is the same in every way to the other Galaxy Note 2 models launching in the U.S., except for the branded home button. It features as 5.5-inch HD display, quad-core processor, Android 4.1 Jelly Bean, two cameras and 4G LTE data speeds.
However, it does feature a different release date, and one that still isn't officially available.
We have heard that November 29th may be the date that Verizon puts the phone on shelves while pre-orders say that they'll currently ship by November 27th. So at the ery least, it's looking like a late November launch for the Verizon Galaxy Note 2.
Branded home button and all.

As an Amazon Associate I earn from qualifying purchases.