Evernote Hits 3 Million User Mark, Chat with Phil Libin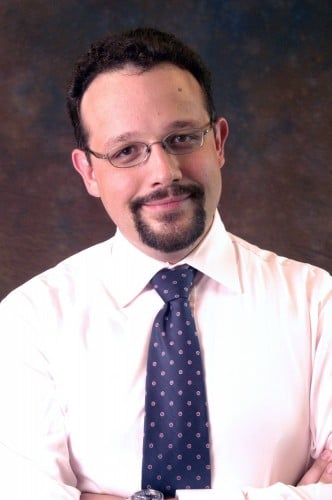 Evernote announced that three million users have registered for its service in less than two years. That's quite an achievement by any measure. I spent an hour on the phone with Evernote CEO Phil Libin to learn more about what they're working on and what we can expect to see in the near future. Evernote's open beta launched on June 21, 2008. It took 447 days for the company to register the first million users. It took less than half that time (222 days) to register the second million and just 134 days to register the third million. "When we were fundraising and presenting to investors, all of our crazy plans and projections went up to two million. Now that we're at three million we're in uncharted territory," said Libin.
Libin attributes its growth to tremendous word of mouth buzz, people outside of the U.S. discovering Evernote and partnerships. Approximately 44% of new users are overseas and that they'll probably make up a majority by the end of the year.
It's pretty clear that the word is getting out about Evernote, but there are only 59,000 paying Evernote Premium users. In other words, about 2% of Evernote users are currently forking over $5 per month or $45 per year for increased note upload limits and a few extra features."The freeium model is working really well for us," Libin said. "Our main goal is not to get people to pay for Evernote. It's to get people to use it. A free account should be good enough for 95% of users. If our conversion rate goes too high it might mean the free version isn't good enough."
Libin said the two most likely groups of users to convert to Evernote Premium are users that have been using Evernote for a long time and people who access Evernote on multiple devices. Less than one half of one percent of users convert from a free premium within the first month of registering. Two percent of users convert within the first year and eight percent of those that registered in the earliest days have upgraded.
Some potential Evernote users have raised concerns with trusting all their memories and data to a startup. We've all seen cloud services shutter their doors after venture money dries up. It's one thing to lose access to music (like Lala users are learning all about), but it could be disastrous to lose access to your 'external brain.' Libin explained to me why users should trust the company and why they're note going anywhere.
"We've been gross margin profitable for over a year," said Libin. "We also have $10 million in the bank that we're not really spending because we don't need to.There's almost an infinite runway at this point."I liked what Libin had to say about how the company treat's customers' data. While many free services, such as Facebook and Mint.com, seem to raid every bit of personal info possible to turn a buck, Evernote doesn't mess with users' data.
"We don't do anything weird with your data – it's yours. If you want to leave you can export your data and go anywhere else," said Libin.
Evernote will continue to sell its system as a service and has plans on making it easier for business to buy licenses for employees. Surveys show that 80% of its customers use Evernote for both personal and work purposes even though Evernote is yet to go after organizations directly. Libin said they constantly get requests to from companies to build  a version of Evernote that can be installed behind a corporate firewall, but the company's not going to sell software that companies have to maintain themselves.
Upcoming Improvements

Libin told me about four areas of improvement Evernote's working on.
Android Client: Evernote is working hard to improve the Android client so it's at parity with the iPad client.
Inking and Sketching: Evernote is working on adding basic inking and sketching capabilities to its iPad, iPhone and Android clients.  Libin said that the main problem iwth the iPad and iPhone is they don't have a stylus. This relegates inking to quick notes or annotations. With sketching, users will be able to draw on notes, add shapes or draw quick diagrams.  Evernote is till trying to figure out if they're going to move forward with 'full' digital ink on these devices.
Clipping and Editing: Evernote is working on a big family of features to improve clipping and editing. Libin said that he wants Evernote users to be able to clip and edit notes much more naturally.
New Windows Client: A major update to the Windows Evernote client will be coming this summer.

As an Amazon Associate I earn from qualifying purchases.