Evernote for Android Gets Sharing, Enhanced UI, PIN Locking and More
Evernote for Android just got a major upgrade, bringing new organizational tools, sharing on social media, collaboration, security, a new widget and more. In short, this is an Evernote for Android upgrade you don't want to skip.
https://www.youtube.com/watch?v=usUg-CdJEKo&feature=player_embedded
The new Evernote for Android includes the following features:
Mobile Collaboration – If one user is a premium subscriber the notebook can be edited by others for collaboration.
Offline Notebooks for Premium Users – Premium users can tap on a notebook to take it offline with them while working off the grid.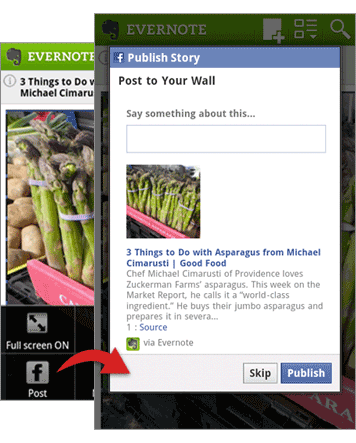 Sharing to Facebook and Twitter – Like the new Evernote for Windows, this update allows you to share a note to Facebook or Twitter. Allowing you to record a memory and share it at the same time. You can also share to Gmail and other apps.
Notebook Specific Search – When you are in a notebook, you can choose to search notes contained within the specific notebook for better results.
Smart Note Creation – If you are in a notebook and create a notebook it will be created within that notebook.
Notebook Creation – The new Evernote for Android includes the ability to create notebooks, rename notebooks and interact with notebook stacks.
Location Enabled Notes – If you have a GPS enabled smartphone Evernote will tag the note with your location so you can see where you had your thoughts or organize notes from a recent conference by location. You can also manually set a location and then search for notes near you to find info you want while traveling.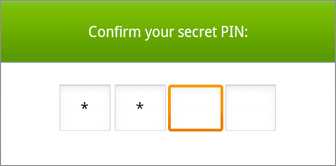 Pin Lock – Now you can set the Evernote app to lock your Evernote notebooks. If you are worried about forgetting an idea, install the new widget which will allow you to add a note even if Evernote is locked.
New Widget – Evernote for Android has a new widget which comes with a new look and various enhancements.
User Interface – The home screen now shows syncing progress and allows you to see tag hierarchies while on the go.
Fixes – In addition to these features, Evernote also addressed a collection of bugs and tweaked the app to improve performance.
You can download the app today from the Android Market or hit up the Evernote blog for more information on what each of these features will allow you to do.