Evernote for Windows Phone 7 App is Finally Here
It took a while, but Evernote has finally announced the availability of the Evernote for Windows Phone 7. The Evernote App for WP7 represents has been designed to work with the native Windows Phone 7 environment, taking advantage of the Windows Phone 7 Panorama interface to deliver a feature rich, yet accessible Evernote experience.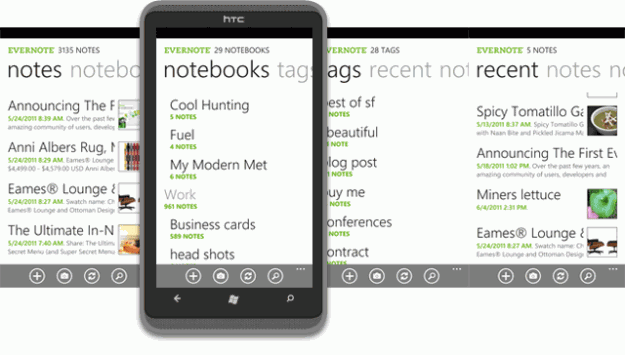 As you would expect, the Evernote App for Windows Phone 7 will sync to your Evernote account, allowing you to add notes and snapshots as well as access your entire Evernote history. Evernote says this app is designed to work on Windows Phone 7, "from the ground up," calling it one of the most feature rich releases yet.
When you are in the Evernote WP7 app you will see the following panels;
Notes: A complete scrollable note list
Notebooks: Tap on a notebook to view its contents
Tags: Tap on a tag to see all the notes associated with it
Recent notes: This list lets you jump to recently viewed notes
The Evernote App for Windows Phone 7 has all the features you would expect when it comes to new note creation including the ability to tap the snapshot button to open your camera app for an instant capture.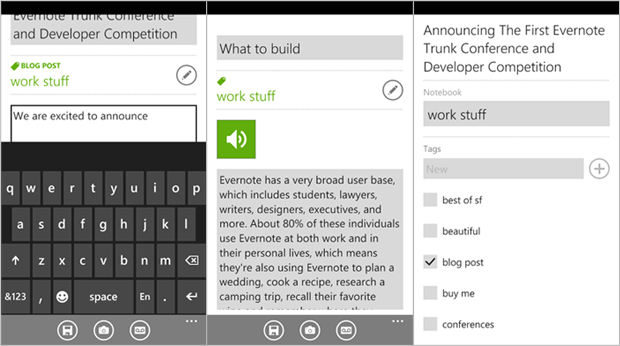 From a note searching standpoint you will be able to search all of your Evernote notes. On the phone you can see your previous searches and save searches for fast access to common note searches. Whenever you add a note, Evernote for WP7 will tag the location, allowing you to call up your notes on a map to see where you were when you had a great idea or snapped a picture of a restaurant you wanted to try.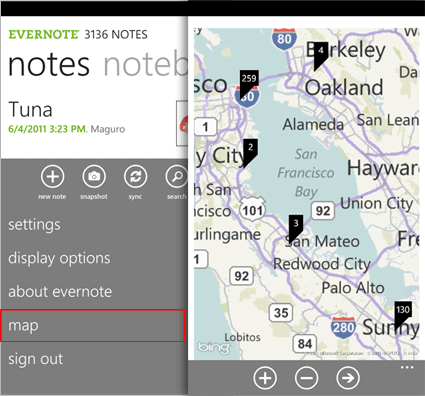 Other features include the ability to share your notes via email or post them directly to Facebook as well as offline access for Evernote premium subscribers.
You can find Evernote for Windows Phone 7 in the Marketplace on your phone, if you don't see it right now, check back soon as it may take some time to show up on all devices.

As an Amazon Associate I earn from qualifying purchases.