19 Exciting Official Galaxy Note 7 Accessories
The new water resistant Galaxy Note 7 is now available around the US following a short recall process. As more users get their new phone they'll be looking for cases, chargers, headphones, USB adapters and other Galaxy Note 7 accessories. Here are some excellent official accessories made and sold by Samsung themselves.
Just like we saw last year with the Note 5, Samsung has tons of great options designed specifically for the new Note. The leather case is our favorite, or the wireless charging battery case, but that's just a few of many.
Read: 17 Best Galaxy Note 7 Cases
On August 2nd Samsung took the stage in New York City and revealed the Note 7. It has a beautiful curved 5.7-inch display, a new Iris eye scanner, double the storage and even a micro-SD slot. Not to mention better battery life than any Note to date. It has a lot to offer, and these accessories will make it even better.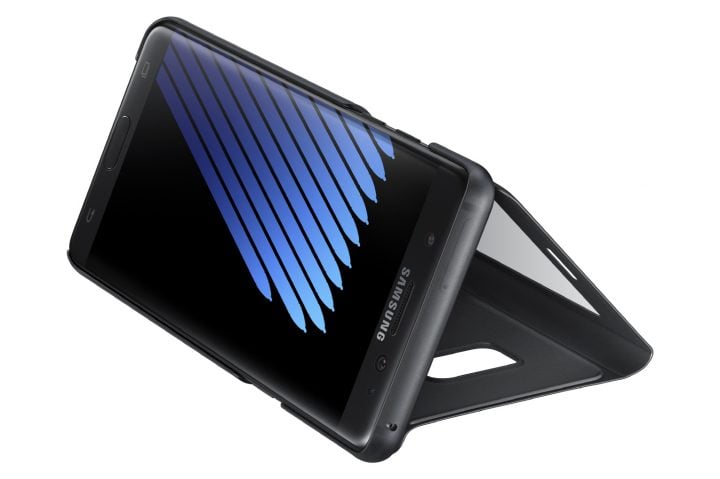 The recall was a big set-back for the company, but they fixed it quickly. Safe new Note 7 phones are on sale and other other can swap out their old one. Now that it's back you'll want accessories. Like the new and improved S-View flip case with a built-in keyboard, battery cases, to lens cases for improved photography.
Being a popular Samsung device buying accessories, cases, chargers, and more is no easy task. Simply because there are tons of options available. Every 3rd party case or accessory maker wants to support it, and a lot of them are pretty great. At the end of the day the official accessories are typically your best bet.
Read: 35 Galaxy Note 7 Tips & Tricks You Need to See
A quick look at Amazon or Best Buy owners will see countless accessories of all shapes, sizes, prices, and quality for the Galaxy Note 7. But like we said above, if you want the best accessories available, for one of the best phones on the market, you'll want official Samsung-made goods.
Not everything being offered is new, like the Bluetooth Level U Wireless headphones or some battery packs, but the rest are designed with the Note 7 and its stylus in mind. That all said, here's 17 official accessories for the Note 7 made by Samsung. The arrows below will scroll through the slideshow. There's a little of something for everyone, so lets get started.
Note 7 S-View Flip Case & Kickstand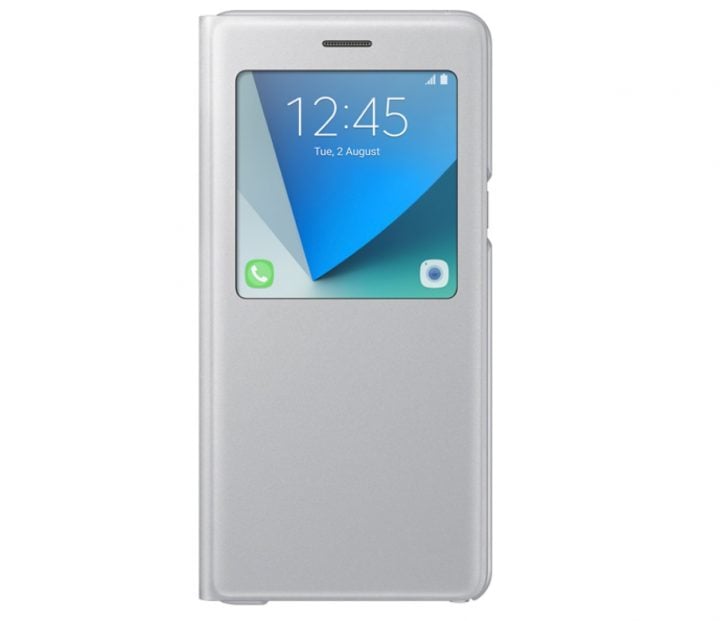 The S-View case has been popular for years, and protects the device while letting owners interact with it without ever opening the case. Basically offering full protection with a window to answer calls, check the time or weather and more. However, this year the S-View flip case is better than ever. The back folds down and doubles as a kickstand for hands-free viewing and those Netflix TV binge sessions.
When closed, the S-View cover offers instant access to critical features through a unique window interface, thanks to the Samsung ID chip. View the home screen to check the time, weather and other status items. Accept or reject incoming calls with just a swipe, or reject calls with a preset message. Control your music playback directly on the S-View screen. If you miss anything, notifications are shown in the recent activity menu of your S-View cover. It comes in four colors including the all-new Blue.