Exclusive: Galaxy Camera Photo Samples from IFA 2012
Samsung just announced the Galaxy Camera at IFA 2012 today and we were able to snap some sample photos with the Android camera just minutes later. The photos are very good for a point and shoot, but image quality is just half the story. How we got them online is the magical part and that's part of the Galaxy Camera is at the top of my gadget shopping list.
The Galaxy Camera runs on Android 4.1 Jelly Bean, which means users can install any Android app for Google Play. That opens a world of editing and sharing, just like users are accustomed to on smartphones. But the Galaxy Camera has one huge advantage over smartphones: an optical zoom lens. The Samsung Galaxy Camera's massive 21X optical zoom is fast at wide angles, with a maximum aperture of f2.8. It has a 16MP image sensor, which is about twice the resolution of most high-end smartphones' cameras.
Unfortunately, Samsung tethered the sample Galaxy Camera units to tables, so I wasn't able to shoot incredibly exciting scenes. However, the party atmosphere is exactly the kind of lighting situation a lot of consumers find themselves in on a regular basis. Samsung will likely release a number of Galaxy Camera photo samples from professional photographers once its marketing arm gears up, but these sample photos show what the Galaxy Camera can do in a realistic setting.
Samsung packs a number fo features into the camera to make sharing simple, including all the same support for sharing over Android 4.1 Jelly Bean as phones. The Galaxy Camera used for these sample photos was connected to a 3G network. As you can see, Samsung had security locks covering the Galaxy Camera's ports, which meant I couldn't pop in my own SD card to shoot samples. There were a number of apps installed however, including Dropbox. I simply uploaded the sample photos to a Dropbox folder, grabbed the link and sent it to one of our editors half way around the world to upload to GottaBeMobile.com. If I had the time to do so, I could have installed a mobile WordPress application and uploaded them directly to this site.
Of course it's difficult to appreciate 16MP photos displayed in-line on an article like this, so please scroll down and click on the thumbnails to access full resolution images. Above is a sample of what a Galaxy Camera photo looks like at 100% crop.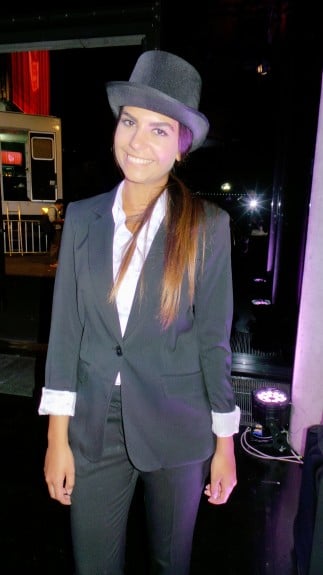 The Galaxy Camera photo samples range from 2.3MB to 4.8MB in size. Clicking on the images in the slide show will show full resolution photos and allow for a better comparison.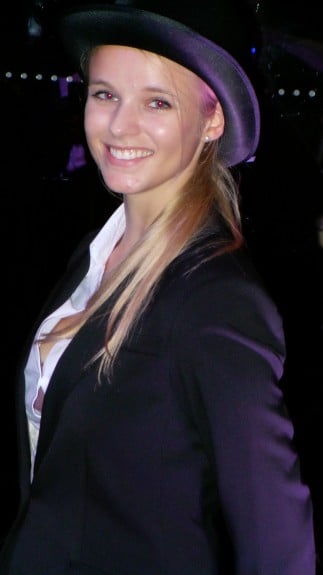 Samsung has not revealed Galaxy Camera prices yet, which is a big concern. Companies offering new gadgets at attractive prices typically brag about what such prices during product launches. Perhaps Samsung is hoping wireless carriers will subsidize the camera in exchange for two-year commitments in the U.S. That could allow Samsung to offer the camera at an advertised rock-bottom price.
Here is a quick hands-on product tour of the Galaxy Camera. I'm very confident that I'd be able to shoot some beautiful pictures with this camera after a little practice and switching over to manual mode.
Samsung has the potential to really shake up the camera industry if it can offer it at a low enough price.
The camera is larger than most point-and-shoot cameras and smartphones, but this isn't the first time Samsung's introduced an oversized gadget. Last year the company introduced the Galaxy Note at IFA 2011. Many industry watchers snickered at the device, but more than 10 million people who apparently love large displays are now using the device.
Click the Galaxy Camera sample thumbnails below to see larger images. Click the arrows in the bottom-right of the pop-up gallery to download full-resolution Galaxy Camera images.