What to Expect After the HTC One Android 4.4 & Android 4.3 Updates
The HTC One Android 4.3 Jelly Bean update is just about to finish up and that means that users will now be able to turn their attention to Android 4.4 KitKat, the update that has already rolled out for some variants of the HTC One and is scheduled to land for HTC One models in the United States by the end of January. Here, we take a look at what we expect to happen in the immediate future after Android 4.3 Jelly Bean and what we expect to happen after the Android 4.4 KitKat update arrives.
All the way back in July, Google announced the Nexus 7 2013, a new 7-inch slate that arrived to replace last year's Nexus 7. Along with it, the company also debuted the Android 4.3 Jelly Bean update, an update that replaced Android 4.2 Jelly Bean, an update that arrived in November of last year. At the time, HTC One users in the United States were running Android 4.1 Jelly Bean, an outdated version of Google's software. Many wondered whether the device would receive Android 4.2 Jelly Bean first before receiving Android 4.3 Jelly Bean.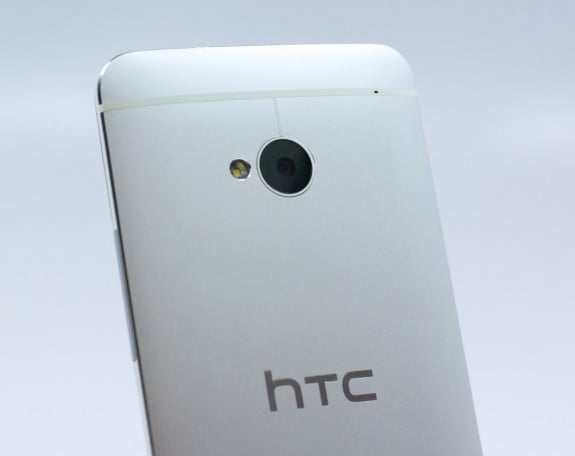 As it turned out, the HTC One in the United States skipped Android 4.2 Jelly Bean altogether and in October, the company began rolling out the software to HTC One owners on AT&T, Sprint and T-Mobile. Next week, the Verizon HTC One Android 4.3 Jelly Bean update will finally roll out to users.
Of course, Android 4.3 Jelly Bean is now old news thanks to the Android 4.4 KitKat update that Google announced back in October. Android 4.4 KitKat has replaced Android 4.3 Jelly Bean, bringing incremental changes and features along with it. Android 4.4 KitKat is only a few weeks old but already, HTC has delivered a few updates to device owners.
When Android 4.4 KitKat was first announced, HTC revealed an ambitious upgrade plan. The company suggested that it would get its HTC One Google Play Edition upgraded within 15 days of the announcement, the developer edition within 30 days and the carrier-branded models within 90 days. So far, the company has stuck to the plan.
With the Android 4.3 Jelly Bean roll out set to complete for major carriers next week, we wanted to look into our crystal ball and make some educated guesses about the software future for the HTC One. Here, we take a look at what we expect after Android 4.3 Jelly Bean rolls out and what we expect after the HTC One Android 4.4 KitKat update arrives.
HTC One Android 4.4 KitKat Update to Roll Out On Time
HTC let HTC One owners in the United States down with its broken Android 4.3 promises. And while this could extend to the Android 4.4 KitKat update roll out as well, Verizon in particular is difficult to deal with, we expect HTC to deliver the goods on time with the HTC One Android 4.4 KitKat roll out in the United States.
For one, the company rolled out its other two updates on time. Both the HTC One Google Edition and HTC One Developer Edition saw their updates emerge within 15 days and 30 days respectively. Given how HTC has promoted this, it would be a huge blow if it were not able to deliver. Expect it to.
Furthermore, all of the chatter out of HTC points to the company rolling out the updates on time. HTC's Jason Mackenzie claims that the updates are all on track, including Verizon's. We haven't seen any thing negative, any "maybes", or silence so it's looking like the Android 4.4 KitKat update won't follow in the footsteps of Android 4.3. Expect the HTC One update to land in the U.S. by the end of next month.
Android 4.4 KitKat to Solve, Bring Issues of Its Own
HTC One Android update issues don't get the same kind of attention that Samsung Galaxy Android update issues get but that doesn't mean that there aren't HTC One owners struggling with problems on Android 4.2 and Android 4.3. We expect there to be those who run into issues when HTC rolls out the Android 4.4 KitKat update and the Android 4.4 KitKat and Sense 5.5 update in the United States.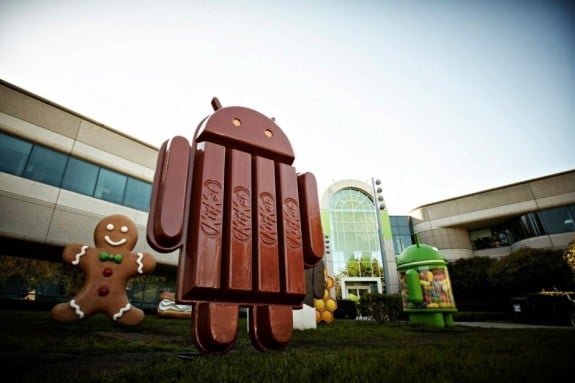 Software updates, particularly major ones like Android 4.4 KitKat, typically bring some problems along with them. Often, the issues are temporary and can be fixed with ease. Others are permanent and require a bug fix update. We expect to see both arrive on board the HTC One. So HTC One owners will want to start investing some time in finding a good place to communicate with fellow HTC One owners in case something does wrong. And for many, it will.
We also expect Android 4.4 KitKat to fix a lot of the lingering issues inside Android 4.3 Jelly Bean. Major Android updates always have bug fixes and enhancements on board and we expect nothing less from this upcoming update. We expect it to not only serve as a major upgrade in terms of features but also as a bug fixer for Android and Sense 5.
HTC to Keep Communicating After Android 4.4 KitKat
This year, HTC started publicly releasing information about its major upgrades. We're not talking a vague information either. For instance, HTC has been transparent throughout the entire Verizon HTC One Android 4.3 Jelly Bean update delay and today, HTC confirmed that the update passed approval at Verizon and will be rolling out next week. Users would be hard pressed to find this kind of support at other manufacturers.
The feedback that HTC has received on Twitter has been overwhelmingly positive, even when the company has had to announce a delay. People truly appreciate having this type of communication with a major company, especially when it comes to all-important Android software updates.
VzW HTC One Owners: We have received Technical Approval from Verizon on the 4.3 MR! We expect the OTA to start early next week! Thank You!

— Mo (@moversi) December 13, 2013
We expect HTC to maintain this type of communication going forward. Taking a step backward would ruin the bridge that it has built over the course of the past year and we can't see that happening. Instead, look for HTC to update HTC One owners in the U.S. about the timing for Android 4.4 KitKat and continue to relay information in the days, weeks and months after Android 4.4 KitKat's arrival.
Keep an eye on Mo Versi, HTC's Director of Product Management, as he typically relays many of the pertinent Android update details.
Post-Android 4.4 Expectations
Speaking of that, HTC One owners are likely wondering about the future after Android 4.4 KitKat, about how much life the HTC One has left. While we can't say anything definitively as that information is not available quite yet, we can say that HTC has followed Google's 18 month rule wherein devices lose support after being around for 18 months.
This puts the company in a tough position when it comes to the HTC One. Google usually releases two Android updates per year with one coming in the summer and another in the winter alongside a new Nexus smartphone. If Google follows this pattern and releases an update this summer, we expect the HTC One to get it, even though it will be hovering around the 18 month mark.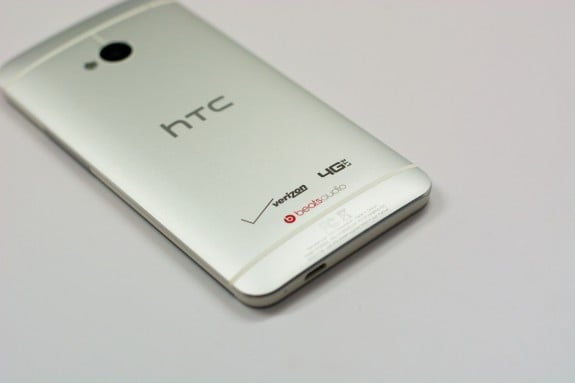 The HTC One is popular enough, and these incremental updates small enough, that we don't think HTC will completely abandon its former flagship. If nothing arrives this summer, we expect the device to remain on Android 4.4 KitKat.
The new HTC M8 will almost certainly come with new Sense features that build upon the foundation of Sense 5. And while nothing is confirmed yet, we would be shocked if the HTC One didn't receive at least some of the features found on the new Sense, presumably called Sense 6.
Older devices always get at least some of what's new and even if a major Android update doesn't arrive this summer, or ever, we would expect HTC to deliver some Sense 6 features to the HTC One. Again, it's just way too popular for HTC to abandon, not when the company is desperate to increase its user base. (Why else do you think HTC became communicative about the HTC One all of a sudden?)
Support to Continue for Awhile
The HTC One is flagship, in the hands of tons and tons of people across the planet. Support for this device will not be ending any time soon. We think it will get one update beyond Android 4.4 KitKat but that's ultimately going to be up to HTC decide.
What we can say for sure though is that the HTC One software support won't immediately die once HTC decides to end the device's life. We should see carriers continue to roll out maintenance upgrades after the last major update rolls out, we see carriers do that all the time in the United States. Users will also have an extensive development community to lean on once official support dies.
That means that HTC One users will likely be able to unofficially get future software features, Android, Sense 6 or otherwise. Just because official support might die in 2014 doesn't mean that support as a whole will die off.

As an Amazon Associate I earn from qualifying purchases.