Eyes-Free project for Android helps the blind get around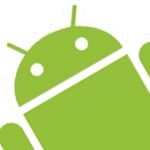 While not as useful for enabling mobility as a self-driving car, the Eyes-Free project for Android is hard at work giving the blind more navigation options via smartphone apps, such as WalkyTalky and Intersection Explorer.
The newest app from the group, WalkyTalky, uses GPS and Google Maps to announce where you are as you arrive there. The app allows you to specify a desination by address or picked from favorites and recents. It helps you get there with spoken walking directions and street addresses called out as you pass them.
Intersection Explorer allows users to virtually familiarize themselves with destinations and directions by tracing the route on-screen. Verbal cues and vibration triggers keep the user on track.
Eyes-Free Project member and Google researcher T.V. Raman explains on the Eyes-Free Android blog how it all comes together with other systems, such as TalkBack and the Eyes-Free Shell, to make Android a powerful platform for helping the sightless. Makes it quite competitive with the iPhone, which has been said to replace a "shopping cart full of gadgets" for blind users.
While the project is intended to empower the visually impaired, WalkTalky sounds like it would be work well for sighted folks as well, like an ad-hoc guide for walking tours. Lot of cross-capability potential with their work. Really amazing how touchscreen devices, which are so visual in nature, can be used in this way.
Via TechCrunch

As an Amazon Associate I earn from qualifying purchases.