FAA Finally Allowing Electronic Devices "During All Phases of Flight"
After years of arguing about whether cell phones should be allowed during takeoff and landing of aircrafts, the Federal Aviation Administration has announced today that it's allowing passengers to use electronic devices "during all phases of flight," including takeoff and landing.
However, the final call will be in the hands of the airlines themselves, so it's possible that while the FAA approves electronic device usage on planes, many airlines could still ban them from being used during takeoff and landing. However, the FAA expects many airlines to relax on the rule in order to prove to the administration that its aircrafts can handle device usage during the entire flight.
UPDATE: Delta has announced that it plans to allow its passengers to use electronic devices below 10,000 feet.
The FAA says that "passengers will eventually be able to read e-books, play games, and watch videos on their devices during all phases of flight, with very limited exceptions." Those exceptions include putting the devices away during the actual takeoff and landing procedure, as well as keeping devices in airplane mode. However, passengers will be able to use devices during taxiing.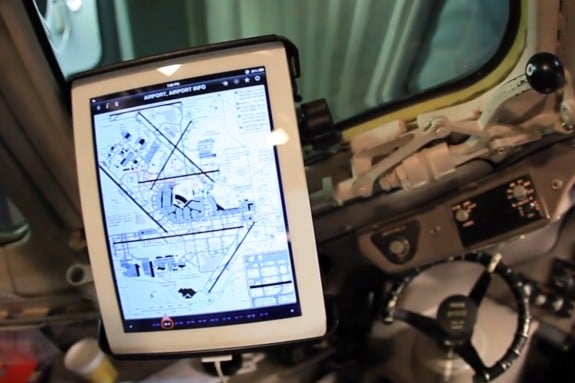 The FCC still prohibits electronic devices from making phone calls while in the air, so that rule will likely remain, but passengers will still be able to use Bluetooth, meaning that all communication radios don't need to be off, but Bluetooth is the only protocol that is allowed to be used during a flight.
Today's ruling by the FAA is a huge step forward for the technology industry, as well as the airline industry, as it will result in happier passengers hopefully. Transportation Secretary Anthony Foxx says that "we believe today's decision honors both our commitment to safety and consumer's increasing desire to use their electronic devices during all phases of their flights…These guidelines reflect input from passengers, pilots, manufacturers, and flight attendants, and I look forward to seeing airlines implement these much anticipated guidelines in the near future."
As for when airlines will start overturning policies on electronic devices is yet to be determined, but the FAA is sending out revised guidelines today, so any airlines eager to allow more use of electronic devices on their planes will get the chance to do so ASAP.

As an Amazon Associate I earn from qualifying purchases.