Facebook Dances with HTC in Phone: HTC Cha Cha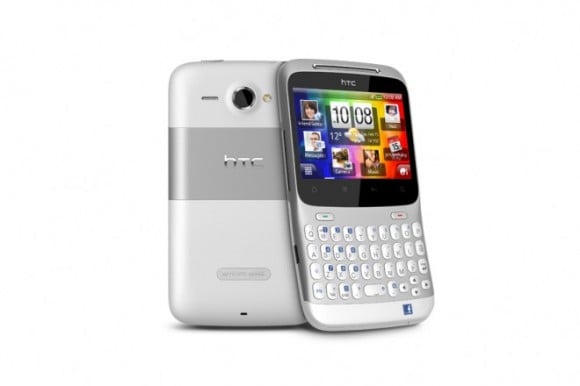 Facebook seems to be walking the line of not releasing a self-branded handset, but still wanting to be a pervasive experience that invades your phone. The social network giant is partnering with HTC to release the HTC Cha Cha, which was seen at Mobile World Congress, featuring a front-facing keyboard–similar to the T-Mobile Dash 3G–and a Facebook-centered experience on Android 2.4 which Google is also calling Gingerbread like Android 2.3. Confused? So are we. It is said that Android 2.4 Gingerbread will be more focused on bringing the Android experience to dual-core smartphones.
https://www.intomobile.com/2011/02/15/htc-chacha-facebook/
The Cha Cha dances with Facebook on a 600 MHz processor, and will feature 512 MB of ROM and RAM. The device has a front-facing video camera for chatting and a rear 5-megapixel camera to capture and share photos on Facebook.
As a Facebook-centric phone, the social networking service is deeply integrated with HTC's proprietary HTC Sense user interface on top of Android 2.4. A dedicated Facebook button just below the front-facing candybar keyboard will also help users easily check in with Facebook by holding down the button.
The Cha Cha is expected in the second quarter of this year, though pricing is unknown at this time.
Via: IntoMobile

As an Amazon Associate I earn from qualifying purchases.