Fake Infinity Blade 2 Comes To Google Play Store
Epic Games' Infinity Blade is a popular franchise on iOS, and one scammer wants to convince Android users that it's finally arrived on their platform of choice.
Pocket Gamer found the fake game on the Google Play Store today, though the app says it's been in the Play Store since July 28. The Play Store description says the version 1.0 of the game is just 2.2MB, which is a far cry from the 1.03GB version 1.2 Infinity Blade 2 on iOS. The fake Android version is free, while the iOS game costs $6.99.
The fake Android game asks players to collect 50 TapJoy points before they can play the game. After the user collects the points the app says it will download the rest of the game. Even if the game does download the extra gigabyte of data, it still isn't Infinity Blade 2, it's just a bunch of nothing.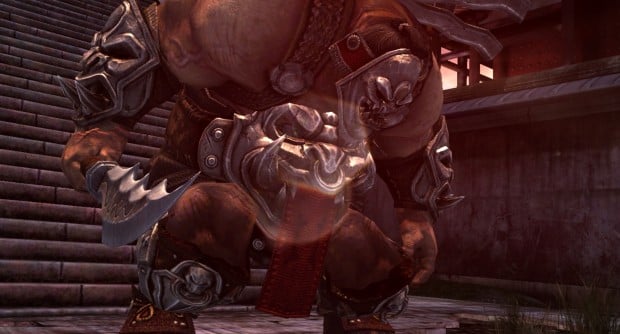 We don't know exactly what the fake Infinity Blade 2 accomplishes, but like Pocket Gamer, it wouldn't surprise us if the game has some sort of malware. Using a popular game title is an easy way to get users to download malware. The same thing happened with Temple Run shortly before its release on Android.
While Infinity Blade 2 is a great game that we're sure Android users would love to play, we've heard no word on if the games will ever go to Google's platform. Given the rampant piracy and myriad device specs associated with Android, we doubt we'll see the game on the platform anytime soon.
This game should serve as a warning for Android users, however. Be sure to read the description text on every app that seems too good to be true. While some text will be universal between iOS and Android app descriptions, we doubt Epic Games would list iCloud support as a feature of the Android version of the game. Small slip-ups like that are easily detectable by users who know what to look for.

As an Amazon Associate I earn from qualifying purchases.