New Fallout 4 Release Details Confirmed
We continue to see a steady stream of Fallout 4 release details emerge for Xbox One, PS4, and PC ahead of the game's release date in November. We've seen several new and important details emerge recently and they include information about an exclusive feature, the Fallout 4 story, and more.
In June, Bethesda confirmed Fallout 4, a follow-up to Fallout 3, the critically acclaimed open-world roleplaying game it released all the way back in 2008. The Fallout 4 release is confirmed for PS4, Xbox One and Windows PCs and it will be landing on November 10th, just in time for the holidays.
As we've pushed deeper into the year, we've heard more and more about Bethesda's new creation. We've seen new Fallout 4 bundles emerge. We've seen new Fallout 4 accessories appear. We've seen numerous Fallout 4 deals emerge for Xbox One, PS4 and PC. And we've even seen surprise Fallout 4 Pip Boy Edition stock emerge thanks to Bethesda. We will continue to see Fallout 4 release details flow, even after the game's release in November.
Today we've spotted some new and important Fallout 4 details. These details shed some light on an exclusive feature coming with a Fallout 4 guide, in-game crafting, what we won't be hearing about ahead of the Fallout 4 release date, and even some discussion regarding potential Fallout 4 DLC.
Exclusive Feature
There are a ton of Fallout 4 accessories on sale including game guides aimed at those that might need a little assistance during their travels in the wasteland. There will be a lot to do in Fallout 4 and these guides will help you with quests, characters, crafting, and more.
Thanks to a listing at GameStop, we now know that the Fallout 4 Vault Dweller's Survival eGuide will come with an exclusive feature that might be interesting to those of you who may not have time to figure every little thing out for yourself.
"Only in the eGuide, our interactive world map allows you to easily track and find item locations. A great companion to use while playing the game!"
This might not sound like much but given the importance of collecting items for crafting in the game, it could come in handy for when you're looking to construct a weapon, armor or even a small town.
The digital version of the Vault Dweller's guide is $10, much cheaper than the physical versions of the strategy guide that will be released alongside the game in November.
Fallout 4 Crafting
Thanks to Bethesda's various Fallout 4 presentations, we know that crafting is going to play a huge role in your journey as the Vault Dweller. You'll be able to craft various items and modify them to your liking. You'll also be able to construct functioning towns that will attract settlers including merchants that sell special items.
For some of you, the crafting system looks and sounds exciting. For others, it might be a little overwhelming. Fortunately, Bethesda's confirmed that you'll be able to finish Fallout 4 without modifying your weapons or constructing a settlement from scratch.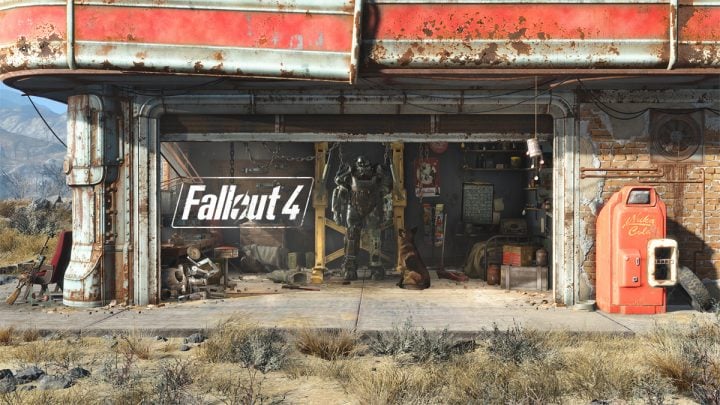 Bethesda's Pete Hines confirmed that this will be the case in a recent interview with GamesRadar. Hines says that crafting will be completely optional. So if all you want to do is do the main quest and the various side quests in the game, you can do all of them without crafting.
There are benefits to using the crafting system (more powerful armor and weapons, special items thru merchants) but they aren't necessary to beat the game.
Fallout 4 Story
In a recent interview with IGN, Hines spoke on a few topics including the Fallout 4 story and what the company is focused on right now ahead of the game's release.
Hines says that the company is going to keep the rest of the game's story in the shadows in the buildup to the game's arrival which means that unless there are massive leaks, we probably won't know too much about the plot line until the release date lands for PS4, Xbox One, and PC.
Bethesda's been careful not to reveal too much about the game's storyline ahead of time and Hines says that the company is going to let gamers experience the story in-game as much as possible. The plot details that the company has released were necessary sacrifices to drum up attention ahead of the game's arrival.
Fallout 4 DLC
The interview also touches on something that Bethesda hasn't outlined yet: Fallout 4 DLC.
Bethesda has said that it's currently one hundred percent focused on Fallout 4 and that means that another Elder Scrolls game is probably far off in the distance.
Hines says that the team's focus is on getting the game ready for its November release and that means that the company's plans for modding and DLC have been put on the back burner while it focuses on making Fallout 4 the best game that it can be on November 10th.
The company has said that Fallout 4 mods won't be available until early 2016. Mod support will come to the Xbox One sometime after that and to the PS4 sometime after support arrives for the Xbox One.
Hines says that while the company has begun thinking about Fallout 4 DLC, it's not its focus. So, in other words, you probably shouldn't expect any Fallout 4 DLC in 2015.
Bethesda is well-known for its huge DLC releases and Fallout 4 players can expect the company to release new quests, new items, perks, and achievements in the months (and years) after the initial Fallout 4 release date.
Fallout 4 Release for PS4, Xbox One & PC: 7 New Details
New PC Fallout 4 Release Details
Let's start off with some fairly new and very important details regarding the PC Fallout 4 release.
First, those of you who have already bought the physical version of Fallout 4 for PC will want to know that you'll be able to activate the game through Steam. This probably doesn't come as much of a surprise given that Skyrim worked the same way.
And second, know that Bethesda probably won't release the PC requirements for Fallout 4 until much later in the year.
Bethesda's Pete Hines says that it probably won't make them public until we're about a month out from the game's November 10th release date. In other words, you should be on the look out in early October.
Fallout 4 is a massive game and there's a good chance that it will require an impressive set of specifications to run at the highest levels. Unfortunately, we may not know the specific details for a few more weeks.

This article may contain affiliate links. Click here for more details.