3 Reasons to Pre-Order Fallout 4 Pip Boy Edition
Bethesda's Fallout 4 Pip Boy Edition is expensive and hard to find but there are a few reasons we think it's worth the trouble for many buyers. Today, ahead of the game's November release date, we want to offer you a few reasons why we think Fallout 4 Pip Boy Edition is worth buying right now.
In early June, Bethesda finally confirmed Fallout 4, a follow-up to Fallout 3. Fans of the series had been waiting since 2008 for a Fallout 4 announcement and the company finally delivered with a huge bang. Not just a trailer but a full blown Fallout 4 announcement complete with release date details, gameplay footage and more.
Bethesda has been busy in the years since its 2008 Fallout 3 release and its final product looks stunning. The Fallout 4 for PS4, Xbox One and PC that we saw at E3 2015 looks absolutely stunning and we can't wait to get our hands on it and step foot into the wasteland once November 10th arrives.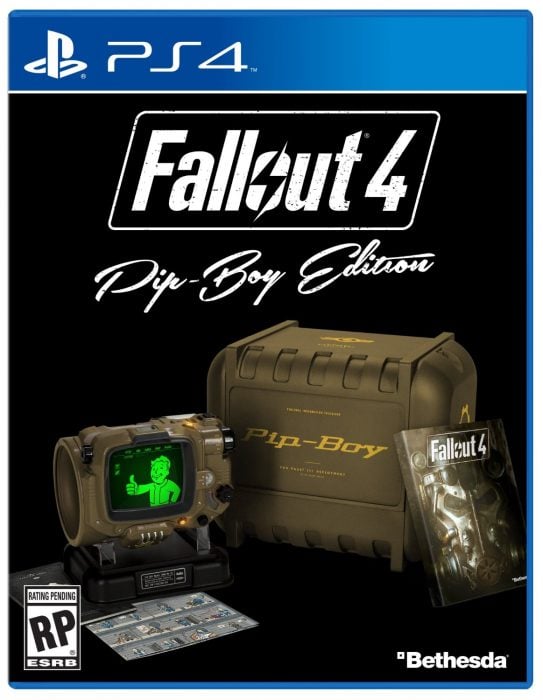 Bethesda also had some surprises up its sleeve for fans of the series. In addition to its mobile game dubbed Fallout Shelter, the company also announced a special version of the game called Fallout 4 Pip Boy Edition. The Pip Boy Edition is aimed at collectors and Fallout fans and it was released for pre-order alongside the regular version of the game. Problem is, the game has been extremely hard to find. Oh, and it also costs $120.
That said, there are some reasons why we think Fallout 4 Pip Boy Edition is worth the price of admission and today we want to tell you a few reasons why we decided to pre-order the game ahead of its November release. Perhaps these reasons will help sway you one way or the other.
This Isn't Typical
It's not everyday that Bethesda releases a new Fallout game. Fallout 3 was released in 2008 and Fallout New Vegas was released in 2010. In other words, you may have to wait five more years or more to get the opportunity to buy a special version of a Fallout game.
Even if a game comes out sooner than that, there's no telling what the company might offer. This is the first time it has offered a functioning Pip Boy and we may never see it offer something like this again.
So, if you're a fan of the series or you're simply a collector, we think that the extra $60 is a solid investment. Pre-order bonuses like this don't come around very often and neither do Fallout games. This is one of the coolest collectors editions that we've seen in awhile and we didn't hesitate when it went on sale.
It's Usable
One of the coolest things about the Pip Boy Edition is that the Pip Boy is actually usable. This isn't a statue or a comic book. You can actually use the accessory with the game.
This replica doesn't just look like a Pip Boy from the game. It functions like an actual Pip Boy. The device uses a smartphone to operate, either iPhone or Android, and it works in conjunction with an application that will accompany the Fallout 4 release.
The Pip-Boy accessory and the accompanying app will allow "players to manage their in-game inventory, perks, holotape, and more." This is more than your average bundled accessory and many of you will find it useful during your travels in Boston and in the wasteland.
You Can Always Cancel Your Pre-Order
Fallout 4 Pip Boy Edition is extremely hard to find right now. Retailers like Amazon, GameStop and Best Buy are having a hard time keeping it in stock as we push deeper into the year towards the Fallout 4 release date.
We still don't know how many of these Bethesda will produce so if you're at all interested in it, you should probably keep an eye on stock and put in an order right now just to be safe. Otherwise, if you decide too late, you might have to pay exorbitant prices on eBay.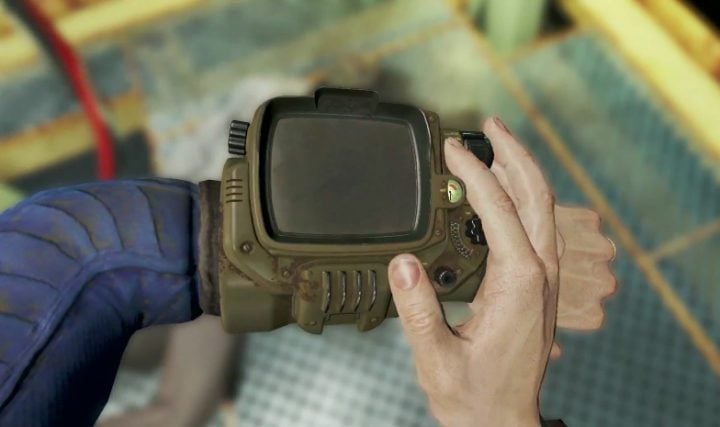 There's little risk involved. Most retailers allow you to put in a pre-order without charging you the cost upfront. For instance, we pre-ordered the Xbox One version of the game and we won't be charged until the game ships. We can cancel at anytime between now and the release date and we won't get hit with any penalties.
So, if you put in a pre-order and you decide that you don't need the Fallout 4 Pip Boy Edition and its accessory (it also comes with a poster and a pocket guide), you can always cancel at no cost before its November release date arrives. If you're even remotely interested, we think a pre-order is a no-brainer.
While stock is hard to find, we've put together a guide that will help you track down a Fallout 4 Pip Boy Edition before its November 10th release date.
10 Exciting Fallout 4 Details
Fallout 4 Release Date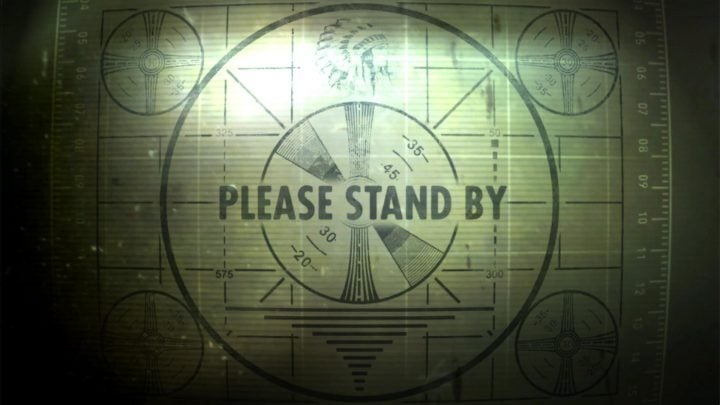 Ahead of yesterday's announcements, the feeling around the web was that the Fallout 4 release date would land sometime in 2015 as opposed to 2016. We kept our fingers crossed and yesterday, Bethesda confirmed the exciting news.
The Fallout 4 release date for PC, Xbox One and PS4 is confirmed for November 10th, a date that falls right smack in the middle of the holiday shopping season. Obviously, the timing is key for those planning to buy the game for themselves and the timing is also big for those that are already thinking about gifts for friends and family.
Bethesda waited a number of years to deliver the game and a release date so we're not expecting this Fallout 4 release date to budge. The game and the developer look like they're ready to get their brand new installment out on shelves and there's no reason to be skeptical. You can expect November 10th to stick.

This article may contain affiliate links. Click here for more details.