Surprise Fallout 4 Pip Boy Edition Stock Emerges
Bethesda isn't making the Fallout 4 Pip Boy Edition anymore but that doesn't mean that there aren't ways to get ahold of one ahead of the Fallout 4 release date. In fact, a new avenue allows prospective Fallout 4 Pip Boy Edition to acquire one without paying a cent.
In June, Bethesda finally announced a true successor to Fallout 3, the critically acclaimed open-world RPG that the company released back in 2008. The game is Fallout 4 and it will be coming to the PlayStation 4, Xbox One and the PC later this year on November 10th.
On stage Bethesda went through many of the game's critical components and it also announced a specific edition version of the game dubbed Fallout 4 Pip Boy Edition. Fallout 4 Pip Boy Edition is a collectors edition bundle that includes a real-life Pip Boy and several other items. It's also extremely difficult to find.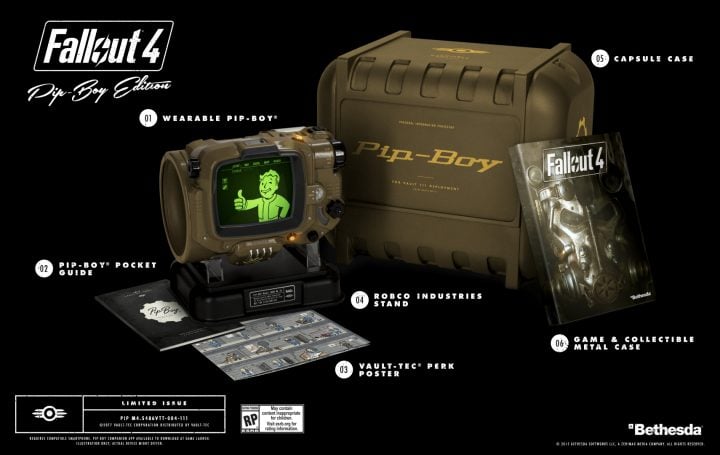 Shortly after the conclusion of Bethesda's E3 Fallout 4 launch event, Fallout 4 and its Pip Boy Edition went up for pre-order. And very shortly after that, the Fallout 4 Pip Boy Edition sold out. A few weeks after that, Bethesda announced that it wouldn't be making any more Fallout 4 Pip Boy Edition models leaving those without a pre-order in a bit of a bind.
As we've noted, there are still several ways to acquire a Fallout 4 Pip Boy Edition. Retailers like Amazon France continue to release stock in the month of August and while we've seen resellers like eBay cut down on listings, you can still find the Fallout 4 Pip Boy Edition on sale.
Problem is, unless you can find it through an official retailer, you're going to be paying top dollar. And that's what makes this surprise Fallout 4 Pip Boy Edition stock so intriguing.
Bethesda is going to be hosting a a giveaway through its Beth Store in the weeks leading up to the Fallout 4 release on November 10th. The company is calling it the "Countdown to Fallout 4 Giveaway" and it's going to be the source of several intriguing prizes including Fallout 4 Pip Boy Editions.
Two days ago, Bethesda gave away its first free Fallout 4 Pip Boy to Dennis W. in Ohio. The company plans to give away at least five more Fallout 4 Pip Boy Edition models in the buildup to the game's release. All five Fallout 4 Pip Boy Editions will be given away in October ahead of the game's arrival.
If you are interested in a free Fallout 4 Pip Boy Edition, you need only sign up for Bethesda's newsletter to enter yourself into the drawing for the bundle and several other prizes including sweatshirts, bobbleheads, and more. The company is going to be announcing a new winner every week up until the game's release.
The company's contest does come with some caveats though. Bethesda notes that entrants from countries outside of the U.S. need to "be aware that Fallout 4 games being distributed as prizes are only compatible with devices sold" right here in the United States.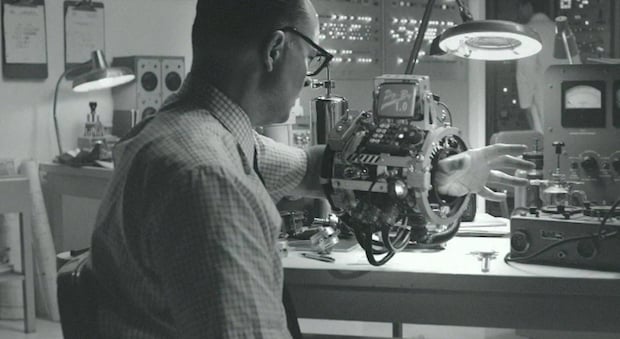 You'll need to be 18 or older to claim the prize and the company will only give out one prize per person per household. So, unless you figure out a way to circumvent the system, you're only going to be able to win one free Fallout 4 Pip Boy Edition from Bethesda.
We have no idea how many people have entered the contest but given the Fallout 4 Pip Boy Edition's (and Fallout's) popularity, we imagine that more than a few people have signed up for a chance to win. That said, if you've been looking for a copy for yourself or a family member, it won't hurt to throw your name into the hat.
Fallout 4 Release for PS4, Xbox One & PC: 7 New Details
New PC Fallout 4 Release Details
Let's start off with some fairly new and very important details regarding the PC Fallout 4 release.
First, those of you who have already bought the physical version of Fallout 4 for PC will want to know that you'll be able to activate the game through Steam. This probably doesn't come as much of a surprise given that Skyrim worked the same way.
And second, know that Bethesda probably won't release the PC requirements for Fallout 4 until much later in the year.
Bethesda's Pete Hines says that it probably won't make them public until we're about a month out from the game's November 10th release date. In other words, you should be on the look out in early October.
Fallout 4 is a massive game and there's a good chance that it will require an impressive set of specifications to run at the highest levels. Unfortunately, we may not know the specific details for a few more weeks.

As an Amazon Associate I earn from qualifying purchases.