Fallout 4 Release: 5 Key Details Emerge
We're months away from the Fallout 4 release date but that hasn't stopped new Fallout 4 release details from emerging. Today, several new Fallout 4 release details emerged including brand new information about the extremely hard to find Fallout 4 Pip Boy Edition.
At E3 2015 in June, Bethesda took the curtain down from around its next big installment in the popular Fallout series. After years of rumors and silence on Bethesda's end, the company finally confirmed a Fallout 4 release for PS4, Xbox One and PC. On stage, the company detailed the gameplay, a collectors edition called Fallout 4 Pip Boy Edition, and a Fallout 4 release date.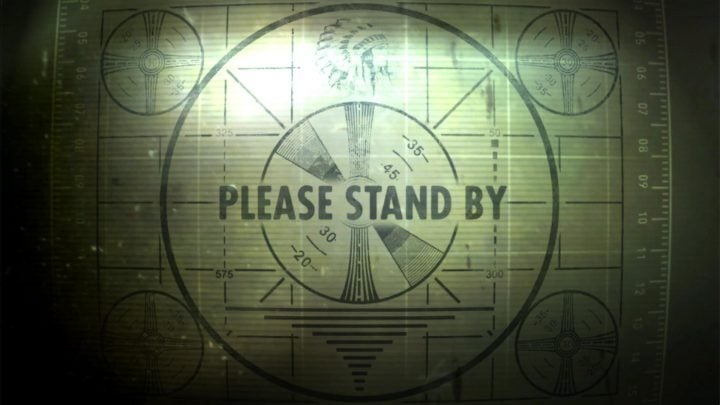 The Fallout 4 release date is confirmed for November 10th. Not November 10th, 2016, November 10th, 2015. Fallout 4 will be coming to shelves later this year, just in time for the holiday shopping season.
The game, which has been years in the making, has a concrete release date but we continue to see new details emerge as we push into the summer. Today, new details regarding Fallout 4 and Fallout 4 Pip Boy Edition release have emerged and these will be important to note, especially for those of you interested in buying the elusive Fallout 4 Pip Boy Edition.
Fallout 4 Digital Pre-Orders Now Available
Today, Microsoft confirmed that it's now taking digital pre-orders for Fallout 4. This is exciting because there are some key differences between buying the physical copy of the game and buying digitally.
If you decide to pre-order the physical version of Fallout 4, you will be able to lend or sell the game to someone. A family member for instance. This is a huge advantage for those of you that tend to lose interest in a game after you beat it. Remember, Fallout 4 won't have a multiplayer mode. This is a single-player experience.
If you buy the digital version of Fallout 4, you won't be able to do those things. There are some advantages to buying digitally though.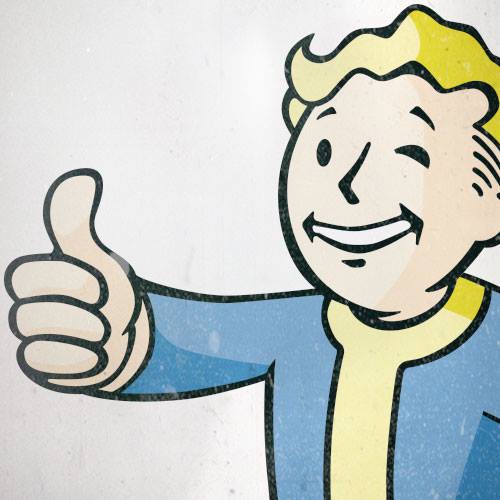 First off, you'll cut down on clutter. Many of you probably have CD sleeves filled with games or CDs lying around the room you're gaming in. If you buy digitally, you won't have to constantly flip through your case of games or look for a missing CD. Having the game stored digitally on your system makes it extremely easy to access and it protects it against damage. It's 2015 and CDs can still get scratched.
If you pre-order digitally, you should also be able to pre-load the game and play it starting at midnight on November 10th. Microsoft and Sony haven't announced pre-loading plans yet but we expect them to as we get closer to the game's arrival later this year.
Fallout 4 & Fallout 3 Bundle
Microsoft, for a limited time, will be including a copy of Fallout 3 with any pre-order of Fallout 4. This additional games come at no extra cost to you so if you've been wanting to play Fallout 3 or you want to replay the 2008 classic, you can if you go through Microsoft. Here's the fine print:
For a limited time, pre-order Fallout 4 and receive Fallout 3 on Xbox 360. The code for Fallout 3 will be delivered to your Xbox message center in 7-10 days. Redeem your code on Xbox.com and Fallout 3 will be included in backwards compatibility access when made available.
The key takeaways are that this is a limited time offer, that you'll get the code sent to your Xbox Live account, and that Fallout 3 will be backwards compatible meaning you can play it on the Xbox One.
New Fallout 4 Pip Boy Edition Release Details
If you've been following the Fallout 4 release, you know that the Fallout 4 Pip Boy Edition has been a hot commodity. It's sold out in the United States and we're already seeing resellers pray on people who are looking to get the game ahead of its release.
While stock appears to be dried up in the United States, at least for the moment, we've spotted at least one retailer that's set to replenish its inventory.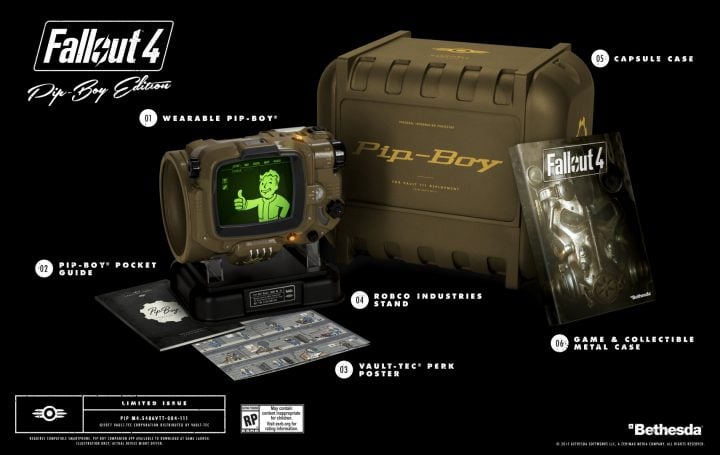 In a post on Facebook, UK-based retailer GAME says that it plans to stock the Fallout 4 Pip Boy Edition starting this Friday giving those who haven't had a chance to buy it a chance to buy it:
As a member of the Fallout Club, we are excited to share all our news with you first and tell you that the Fallout 4 Pip Boy Edition will be available to preorder once again in-store and online from late morning on Friday. These will be extremely limited and on a first come, first served basis so do not delay wasteland go-ers! If you're securing yours in-store, please check the opening times at your local GAME via https://bit.ly/sVuca.
We expect these to sell out almost instantly so those of you who are interested will want to show up early and ready to fork over your cold hard cash.
Fallout 4 Pip Boy Edition Periodically in Stock
If you don't get lucky, know that there might be an alternative.
We've been monitoring Fallout 4 Pip Boy Edition stock over the past few weeks. And while U.S. retailers have gone quiet, we've seen stock appear periodically at some retailers in France.
For instance today, Amazon France has the Fallout 4 Pip Boy Edition up for pre-order. Obviously, this only appeals to those that have access to the French version of the Amazon store but it's an encouraging sign nonetheless. If you're interesting in buying it and you live in Europe, keep your eyes peeled.
There Are Alternatives
Finally, it's worth noting that we discovered some solid Fallout 4 Pip Boy Edition alternatives if you can't find a copy of Bethesda's bundle and you still want to Pip Boy experience.
We've managed to track down three solid Pip Boy alternatives that you can buy right now and that work with select smartphones including the Galaxy S6 and iPhone 5s.
They're not cheap but they're worth a look if you're getting worried about the limited Fallout 4 Pip Boy Edition stock.
10 Important Fallout 4 Pip Boy Edition Details
Fallout 4 Pip Boy Edition Release Date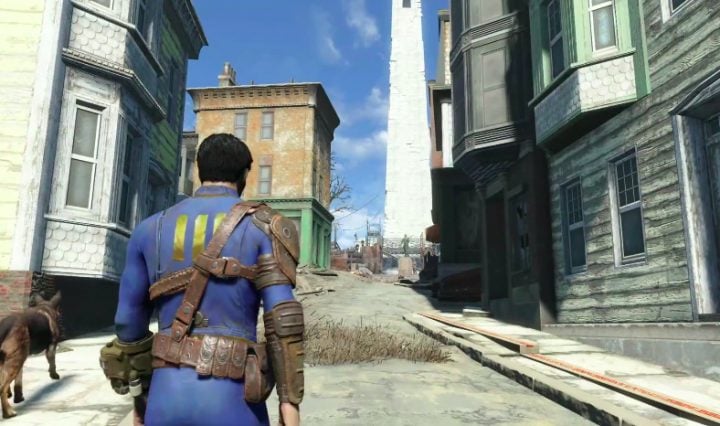 The most important thing that you need to know, as a prospective buyer or a future owner, is that the Fallout 4 Pip Boy Edition release date is the same date that Bethesda plans to release the regular old version of Fallout 4.
The Fallout 4 Pip Boy Edition release date is set for November 10th and from the looks of things, the company isn't anticipating any setbacks, even with the huge demand for the collectors edition. It has a production plan and it's sticking to it.
We don't expect the company to encounter any delays with the Fallout 4 release date and if you already ordered a Pip Boy Edition, you should expect to have it show up on your doorstep or the doorstep of a loved one in time for the holidays.

This article may contain affiliate links. Click here for more details.