Fallout 4 vs. Fallout 4 Pip Boy Edition: 7 Things to Know
Now that the smoke around the Fallout 4 and Fallout 4 Pip Boy Edition release is starting to settle, we want to take a look a look at some of the most important things you need to know as you try and decide which version of Fallout 4 to buy ahead of the game's release in November.
In June, Bethesda took the stage at E3 2015 in Los Angeles and announced Dishonored 2, a new Doom title, and Fallout 4. The biggest announcement was obviously the follow-up to 2008's Fallout 3 and 2010's Fallout New Vegas. Fallout 4 has been years in the making and it's going to hit shelves a lot sooner than you think.
The Fallout 4 release date is confirmed for November 10th and Bethesda and its retail partners are taking pre-orders for the regular version of the game and a collectors edition called the Fallout 4 Pip Boy Edition. Both have been extremely popular in the weeks after the company's announcement and the Fallout 4 Pip Boy Edition is already difficult to find. In July.
For those not familiar with the Fallout 4 Pip Boy Edition, it's a $120 bundle that comes with a physical copy of Fallout 4 and several other items including a real-life Pip Boy. Here are the contents of the Fallout 4 Pip Boy Edition:
Pip-Boy Replica, Stand and Capsule Case. This wearable device faithfully replicates the in-game model and comes complete with RobCo Industries stand, custom-printed capsule, adjustable foam cuff, rotating knobs and lights. Designed to accommodate a variety of smartphone devices* with customizable foam inserts, the Pip-Boy is the ultimate accessory for the official Pip-Boy companion mobile app that allows players to manage their in-game inventory, perks, holotapes, and more.
Physical Pip-Boy Pocket Guide. Featuring handy illustrations and chock full of Vault-Tec approved tips, this manual is the ultimate how-to pocket guide for using and maintaining your new Pip-Boy.
Physical Vault-Tec Perk Poster. Keep track of your perks with your very own physical Vault-Tec perk poster, fully colorized retro fun for the quintessential Wasteland survivor.
Power Armor Collectible Metal Packaging. Exclusive to the Pip-Boy Edition, this decorated metal case is the ultimate fan collectible.
We, like many of you, have struggled with the Fallout 4 vs. Fallout 4 Pip Boy Edition. Buy the regular version or pay the extra money (and deal with the potential hassle) of buying the collectors edition.
Today, we want to compare the two in the hopes that a lightbulb goes off above your head. This Fallout 4 vs. Fallout 4 Pip Boy Edition comparison will tell you what you need to know about the buying process and more ahead of their release later on this year.
You Don't Have to Pre-Order Fallout 4
The first thing you need to know is that you don't have to pre-order the regular version of Fallout 4. It, unlike the Pip Boy Edition, will not sell out and that provides you with a few advantages.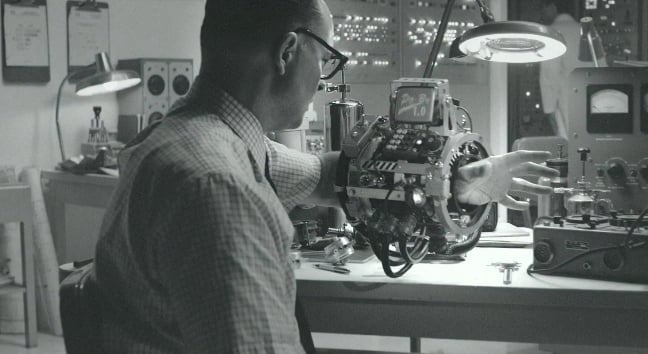 If you're new to the series, you can wait for reviews before buying into the hype. Remember, these games aren't coming out until November. And while Fallout 4 will likely be a solid game, there's a chance that it won't meet your standards or suit your video game tastes. This could save you some money.
Finding a Fallout 4 Pip Boy Edition Won't Be Easy
If you are tempted by the Fallout 4 Pip Boy Edition, know that finding it won't be easy. You're going to have to invest a ton of energy, and perhaps a ton of money, into your search so you'd be better be prepared for that.
The Fallout 4 Pip Boy Edition was available for a few days after Bethesda's announcement before stock started drying up. Rapidly.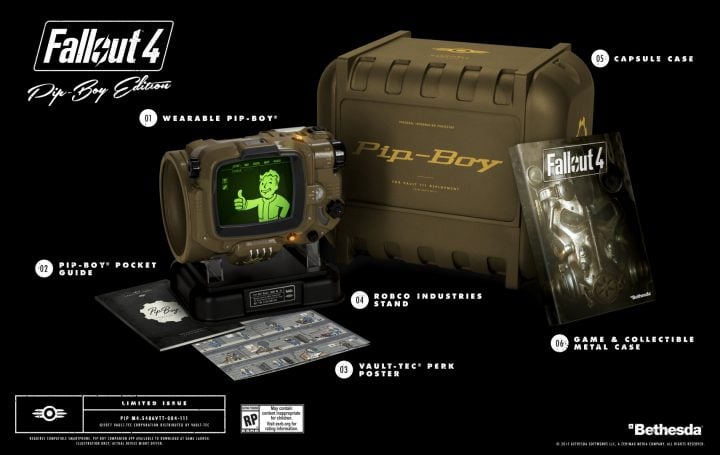 We're now at a point where the game is completely sold out in the United States and close to sold out in Europe. Some stock will go on sale tomorrow but we expect it to be scooped up the second it goes on sale. This game is a hot commodity and you'll need to be quick on your feet if you want to find it in stock for a reasonable price between now and November.
Most people probably won't want to commit that amount of time and effort to a gadget they haven't been able to use and a game they haven't been able to play.
There Are Other Ways to Get a Pip Boy for Fallout 4
Even if you don't buy the official Pip Boy from Bethesda, you'll still be able to use the Fallout 4 companion application in conjunction with the game. You'll also be able to buy your very own working Pip Boy.
Earlier this week, we discovered some awesome looking Pip Boy Edition alternatives that will put a working Pip Boy in your hands for $100 or so. They're a tad expensive but they're an excellent alternative to the product that Bethesda is putting out. They also work with many popular phones.
So, if you fail to secure a Fallout 4 Pip Boy Edition or you want something that arguably looks better than Bethesda's model, you have that option now and you will likely have that option after the game's release.
Fallout 4 + Fallout 3 Bundle
Unless something changes, the Fallout 4 Pip Boy Edition will not be bundled with Fallout 3 for Xbox 360.
Yesterday, Microsoft started taking digital pre-orders for Fallout 4 on Xbox One. And for a limited time, the company will be including a copy of Fallout 3 with any pre-order of Fallout 4 at no additional cost. That's absolutely huge for those of you who haven't played the game and those that want to revisit Bethesda's classic ahead of the Fallout 4 release.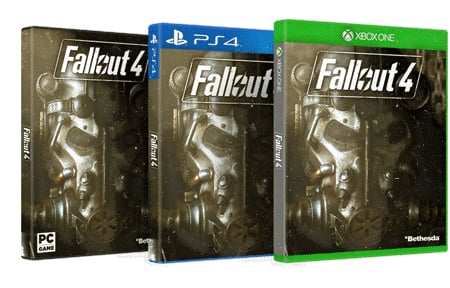 Fallout 3 isn't expensive on Amazon but by picking up Microsoft's bundle, you could save yourself some money and get access to Fallout 3 on Xbox One the second it becomes available.
Digital vs. Physical
Bethesda and its partners haven't announced any plans to offer Fallout 4 digitally to those that pre-ordered the Pip Boy Edition. The Pip Boy Edition will come with a physical version of Fallout 4. And, as some of you might know, that comes with some disadvantages.
If you buy Fallout 4 digitally, you'll cut down clutter. You'll also protect the game against potential harm. If you live in a house with roommates or children, the disc could become damaged or worse, lost. Buying digitally ensures that you'll never run into these problems.
It also means that you won't have to constantly open up a CD sleeve to pop the game in, it'll be front and center on your dashboard. And it also means that you should be able to pre-load the game ahead of its release date so that you can play right at midnight on November 10th.
Those with the physical copy will likely have to wait until the next day or later to get started. Many of you won't care about this but those who have been waiting until 2008 will.
Fallout 4 Will Be Cheaper
If you don't want to put a hurt on your wallet and bank account, you probably want to opt for the regular version of the game.
Fallout 4 is $60 as opposed to $120 for the Fallout 4 Pip Boy Edition. And while the regular version's price will stay the same, the price of the Pip Boy Edition will only get more expensive.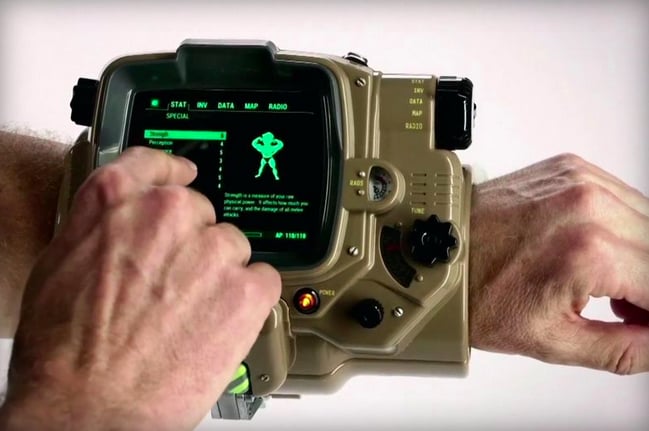 We're already seeing absurd prices on resellers like eBay and we expect those prices to get worse as time goes on. We also don't expect the price of the game to get any lower once the release date comes and goes. The game is sold out and Bethesda says it's not making anymore. That's going to keep the price high.
As for the regular version, we'll likely see some deals in the buildup to the release and we're guaranteed to see some deals arrive in the weeks and months after its arrival. Something to think about if you don't want to shell out for a game that you may or may not like or want.
You Might Not Want or Need The Pip Boy Edition
There are a few reasons to consider the Pip Boy Edition of Fallout 4. However, most people probably don't want or need the Pip Boy Edition of the game.
We've put together a list of reasons why you probably don't want or need the collectors edition. Most of you are going to be find with the regular version of the game.
We suggest taking a look at those reasons before you make up your mind on which version of Bethesda's Fallout 4 you want. Good luck.
10 Important Fallout 4 Pip Boy Edition Details
Fallout 4 Pip Boy Edition Release Date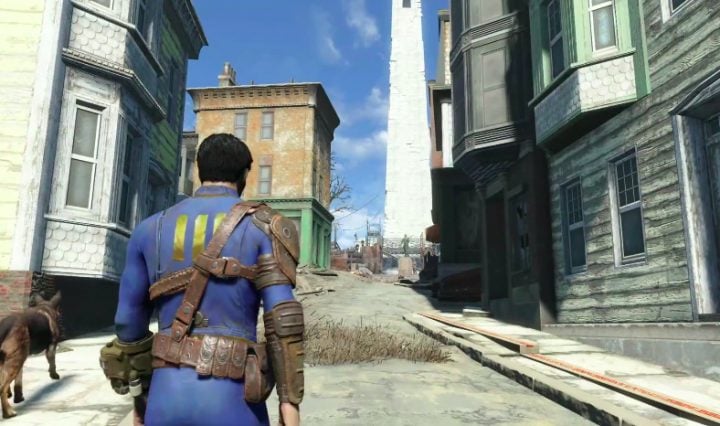 The most important thing that you need to know, as a prospective buyer or a future owner, is that the Fallout 4 Pip Boy Edition release date is the same date that Bethesda plans to release the regular old version of Fallout 4.
The Fallout 4 Pip Boy Edition release date is set for November 10th and from the looks of things, the company isn't anticipating any setbacks, even with the huge demand for the collectors edition. It has a production plan and it's sticking to it.
We don't expect the company to encounter any delays with the Fallout 4 release date and if you already ordered a Pip Boy Edition, you should expect to have it show up on your doorstep or the doorstep of a loved one in time for the holidays.

This article may contain affiliate links. Click here for more details.