Fallout Shelter: 5 Things You Need to Know
Fallout Shelter is a new mobile game that arrives to build the hype for the Fallout 4 release this fall. The Fallout Shelter game is in addition to a second screen companion for Fallout 4 that turns your phone into a Pip Boy that you can hold in your hand. Here's what you need to know about the Fallout Shelter game right now.
The free Fallout Shelter game lets users run a Fallout Shelter with a mix of Sim City style play to design a vault and defense oriented play, plus other components that place you in control of a Vault to protect your vault citizens.
Here's a fast look at what you need to know about the Fallout Shelter app that puts you in charge of a Fallout Vault and delivers more excitement for the Fallout 4 release later this year.
What is Fallout Shelter
Fallout Shelter is not Fallout 4 for the iPhone an iPad. The Fallout Shelter app is a standalone mobile game that places you in charge of a Vault that you can build, upgrade and control.
Download Fallout Shelter for iPhone and iPad.
You'll start off excavating bedrock to build a Vault that has everything your citizens need for a comfortable life underground. You'll need to build the right mix to keep them happy.
Once you build your Vault, you can choose who lives in it. This is another important step towards making sure that your Vault is a happy place despite the harsh conditions outside.
Now that you have citizens and a vault, you must send some of them outside, protect the others from threats and in the Sims style, get your citizens to create a new generation of vault dwellers.
Fallout Shelter Gameplay
The Fallout Shelter gameplay borrows from Sim City and XCom to name a few that the developers called out on stage. You can watch the Fallout Shelter gameplay in the video below.
Each of the people you bring in to your vault possess skills that can help create a better community and allow them to play a role in the success of your vault. The small characters will level up and are in control of specific jobs inside the vault.
As the master of the vault, you can give them new outfits, items and weapons. The weapons are important to add before you send them out into the wasteland. When the characters explore you will see a report when they return, outlining the adventure.
To succeed you will need to manage resources so that you have the correct mix of water, food and power to keep your citizens alive. You can build a variety of rooms to add resources, training and entertainment.
You will get lunchbox rewards of loot, there are attacks from raiders, fires and accidents that happen throughout the game. As the video above mentions, the easiest way to get new citizens is for babies to be born into your vault.
Fallout Shelter Android Release
The Fallout Shelter Android release is still coming, but now the game is only available on iPhone and iPad. This is not a timed exclusive, but the Android Fallout Shelter app is not ready for users just yet.
@guitardz83 @UntitledLife @Bethblog it's not a timed exclusive. It's just not available on android yet

— Pete Hines (@DCDeacon) June 15, 2015
We don't know the exact Fallout Shelter Android release date, but you should expect to play well before the Fallout 4 release date this fall.
Fallout Shelter In App Purchases
Fallout Shelter is free to play, but if you need more items you can buy extra lunch boxes to get items, weapons and upgrades through in-app purchases. Here's a breakdown of the Fallout Shelter in-app purchases.
Lunchbox – $0.99
Bundle of 5 Lunchboxes – $3.99
Bundle of 15 Lunchboxes – $9.99
Bundle of 40 Lunchboxes – $19.99
If you need to control these purchase for a child who is playing the game, check out how to set up iOS 8 Family Sharing on the iPhone and iPad to get a notification for in app purchase attempts.
Fallout Shelter Isn't a Fallout 4 Companion App
The Fallout Shelter app isn't a Fallout 4 companion app for iPhone and Android. This is a standalone game that you can play even if you aren't that familiar with Fallout games.
Fallout 4 arrives this fall and will include a second screen experience with a companion app that will come at a later time. As far as we can tell there is no tie in to the Fallout 4 release on Xbox One and PS4 as part of Fallout Shelter.
10 Exciting Fallout 4 Details
Fallout 4 Release Date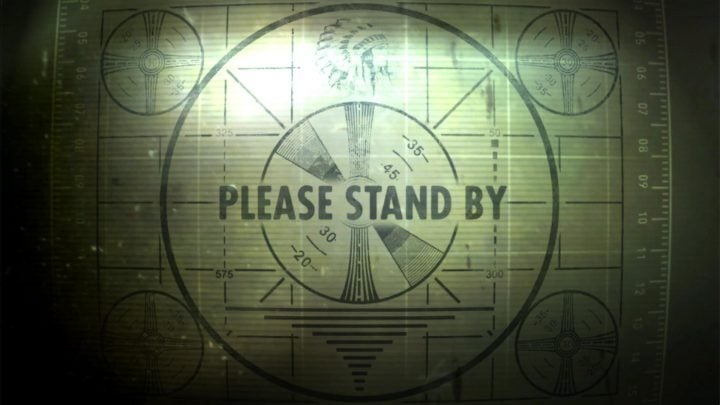 Ahead of yesterday's announcements, the feeling around the web was that the Fallout 4 release date would land sometime in 2015 as opposed to 2016. We kept our fingers crossed and yesterday, Bethesda confirmed the exciting news.
The Fallout 4 release date for PC, Xbox One and PS4 is confirmed for November 10th, a date that falls right smack in the middle of the holiday shopping season. Obviously, the timing is key for those planning to buy the game for themselves and the timing is also big for those that are already thinking about gifts for friends and family.
Bethesda waited a number of years to deliver the game and a release date so we're not expecting this Fallout 4 release date to budge. The game and the developer look like they're ready to get their brand new installment out on shelves and there's no reason to be skeptical. You can expect November 10th to stick.

As an Amazon Associate I earn from qualifying purchases.