Fashionably Chic White Galaxy S II Poses for Pictures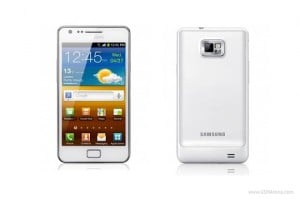 Ahead of the U.S. launch of the second-generation flagship Samsung Galaxy S II smartphone, Samsung had posted official images of the white edition of its super phone. A 16 GB version of the white model will be available contract-free for £492.95 in Europe, but if you're keen on your U.S. 3G/4G mobile broadband speeds, you may want to look away as this model would not be compatible with faster mobile broadband networks on AT&T and T-Mobile. It's unclear if the white model will also be coming to the U.S. market in the future as well.
Like Apple's iPhone 4 in white, the white edition of the Galaxy S II will feature both a white front and white rear. Previous white-edition smartphones only had white on the rear and retained a black front bezel surrounding the touchscreen.
The white model is expected to arrive by August 15th.
Via: GSM Arena

This article may contain affiliate links. Click here for more details.