FCC Approves Samsung Galaxy Beam With AT&T-Compatible 3G Radios
The Samsung Galaxy Beam is an Android smartphone with a pico projector allowing users to beam whatever is showing on their phone's display to an empty wall with an image size of about 50 inches. The smartphone may in fact be headed to the U.S. as the FCC has indicated that the phone's wireless radios are safe to operate in the States. Engadget reported that according to FCC documents, it looks like the version that's being approved does have compatible radios for AT&T's 3G network.
Though the device has been approved for use in the U.S., there's no indication that AT&T will release it at this time as neither Samsung nor AT&T has announced anything regarding the device. If the device does head to the U.S., the pico projector will definitely make it a novel feature, but it's unclear if the phone will take off. In the past, AT&T had released the LG Expo Windows Mobile phone, which comes with an attachment to add a pico projector. For whatever reason, LG never really made enough of the accessory and sales of the Expo never really took off.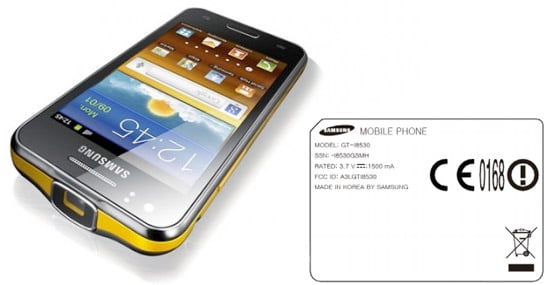 The Galaxy Beam is a mid-range Galaxy smartphone in Samsung's portfolio that will feature Android 2.3 Gingerbread along with dual-core 1.0 GHz CPU and a 4-inch WVGA display.
While pico projector technology is great for users who want to share on the go without the hassle or need for an HDTV and business professionals who may need to do a quick presentation, the diminutive technology so far has not quite taken off. In recent years, tablets have often provided an easy way for small groups to share information when huddled together.