FCC Reveals LTE Version of Galaxy Camera for Verizon
In a recent FCC filing, it appears that there may be a 4G LTE variant of Samsung's Galaxy Camera destined for Verizon's network in the U.S. Samsung currently only offers the Galaxy Camera with 4G HSPA+ network, of which wireless partner AT&T is now supporting, and an LTE variant would be welcomed for even faster photo and video sharing thanks to the 4G protocol's fast upload speeds.
Phandroid is reporting that the Galaxy Camera with Verizon-compatible LTE radio has passed through the FCC for U.S. regulatory approval.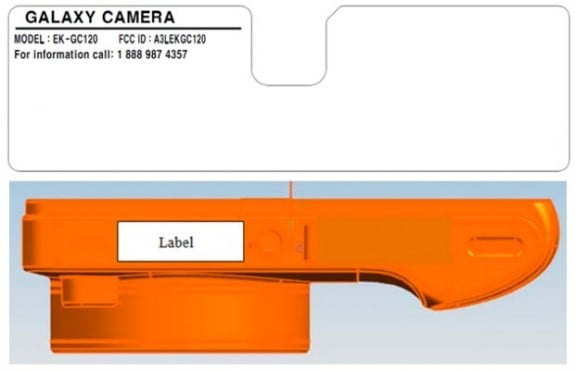 The Galaxy Camera has been a polarizing device in its HSPA+ version, which has been available recently worldwide. The device's performance as a camera has been criticized by serious photographers while consumers looking for an uber-connected point and shoot have scoffed at the device's high starting price–AT&T is offering the device for $500 without a two-year contract–despite offering a 21X zoom with a 16-megapixel sensor. At the same time, the simplicity of having a smart OS and constant connectivity are appealing features that may find home in future generations of smart, connected cameras.
Smarter with Android
At its core, the Galaxy Camera is akin to a Galaxy S III–both devices share the same display size–strapped to a camera with a 21X zoom lens. Unlike Nokia's camera phone, the Nokia 808 PureView, the Galaxy Camera lacks a phone radio and only is able to connect via a data connection. It is in this use case that the Galaxy Camera is more akin to tablet, than phone, with a camera strapped to its rear side.
And because the camera runs the Android 4.1 Jelly Bean OS, the Galaxy Camera can download any number of apps on Google's Play Store, including Facebook, Instagram, and photo editing apps. This makes the Galaxy Camera a versatile device for people who want to edit photos instantly and also for sharers who want to upload photos as soon as they take them to social networks like Facebook and Twitter, or back them up to Google+, Dropbox, or Pogoplug.
Connectivity
And while AT&T's tablets and smartphones are able to connect to slower 2G EDGE networks where HSPA+ and LTE are not available, the Galaxy Camera can only connect to HSPA+. This means that you won't be able to upload, download, or get online where HSPA+ is not available. Likewise, it seems that the FCC filing for Verizon's edition will only be outfitted with an LTE radio, and not with a 2G or 3G radio for that carrier's network. With Verizon's network, however, LTE appears to be more widespread and the carrier is planning to completely overlay LTE onto its 3G network, so you may be able to get more connectivity with the Verizon variant.
Trade-Offs
Between the Verizon and AT&T editions, there may be trade offs for consumers. While Verizon may offer a larger coverage footprint with faster 4G LTE connectivity compared to HSPA+, AT&T's network is compatible with other worldwide HSPA+ networks, meaning you'll at least be able to roam with AT&T's edition if you travel internationally.
Launch Date
So far, neither Verizon nor Samsung have announced the Galaxy Camera. With the Consumer Electronics Show in January in Las Vegas, this venue could be used to debut the Verizon Galaxy Camera. Fast, instant, simple photo uploads and shares with a 21X zoom would appear to users who may want more out of their smartphone's camera, and coupled with Verizon's share plan, adding mobile broadband connectivity to a camera may not be cost-prohibitive for the benefits of always-on connectivity.

As an Amazon Associate I earn from qualifying purchases.