February Black Ops 3 Update: What's New in 50.10.43.7.0
Other Important Fixes for Black Ops 3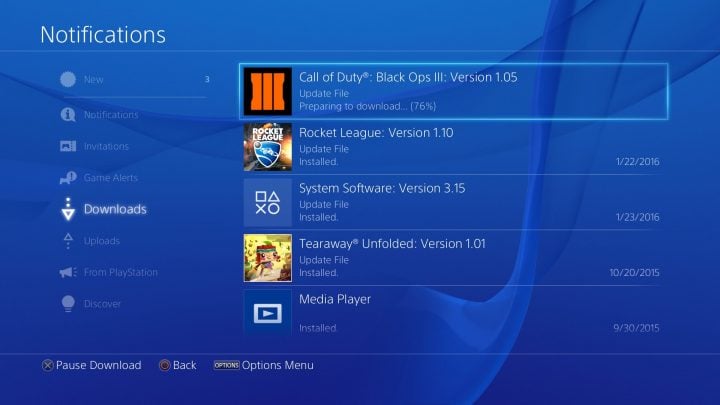 Theater Fixes for 1.05

Fixed an issue where attempting to view a merged clip in a Highlight Reel would kick the Player back to the Theater menu.
Store Fixes for 1.05

Fixed issue with the Extra Slots purchase confirmation to ensure the store icon updates immediately.
Corrected visual layout bug that occurred after purchasing COD Points.
Combat Record Fixes

Players can now view other Player's Combat Record by selecting the player and choosing "View Combat Record" from the "Player Details" menu.
Players can now compare stats with Friends in the Combat Record.
Fixes for Lobby Invites
Addressed an issue where Player's max party size would be set to 1 when going from a Multiplayer Lobby to a Zombies Lobby.
Fixed a crash that occurred when accepting an invite during any cinematic.
Addressed several issues related to Players being able to exceed the max party size in various situations.
Resolved several bugs related to joining a session from outside of the game.
Players can now send game invites while in Campaign.
Fixed a crash in the Media Tab that occurred when a Player attempted to publish a Clip from a saved file.

Black Ops 3 1.05 Update Campaign Fixes

Resolved an issue that occasionally prevents completed accolades from registering after finishing a level. This would have prevented Players from achieving the Combat Distinction and Campaign Master challenges. The 1.06 update includes, support for Tactical Mode "auto-on" feature.

This article may contain affiliate links. Click here for more details.