Feedly for Android Updates As Web App Goes Down
Feedly has updated its Android app today, and it includes a heap of performance improvements as well as a new home screen widget. The company claims that the app now starts up 300% faster than before, and the scrolling experience has also been improved, noting that it's more fluid than before.
The app now also supports Samsung's new Galaxy Gear smartwatch and Android 4.4 KitKat, although Feedly seems to have glossed over this, as they didn't detail what exactly the Feedly app can do with the new smartwatch, and what new enhancements would be coming to the new Android version. Other than that, the app includes better fonts and a better visual design, as well as the ability to now search through your feeds (for Feedly Pro users only).
Other enhancements in the Android app include a new Discover section, enhanced feed search, no more auto-refresh whenever you restart and new Facebook SDK integration.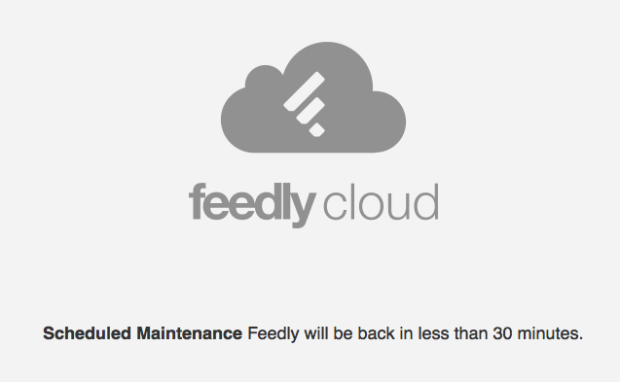 On a slightly related note, Feedly's web app is seeing a bit of problems this morning, so if you're having trouble accessing Feedly on your computer, you're not the only one. Feedly confirmed this morning that the "service is not responsive," saying that it "got higher load than usual." However, Feedly has top men on the job to fix the issues.
The company says that they "are changing the memory confirmation of the servers to handle the additional load" and then restarting everything. As of this writing, the service should just now be going back up, but if you're still experiencing problems with Feedly, give it a few minutes for the fixes to reach your end of the interwebs.
Feedly has been one of the most popular RSS options as of late, thanks to the shutdown of Google Reader that occurred earlier this year. Feedly offers many of the basic features that Google Reader offered, but for an extra $5 per month, Feedly is giving paid users a few more nifty additions to the service, including a search function (a feature that was free with Google Reader) and Evernote integration.

As an Amazon Associate I earn from qualifying purchases.