FIFA 16 Demo: What Gamer's Need to Know
The FIFA 16 release date is just over a month away and gamers are clamoring for a FIFA 16 demo to try the new FIFA 16 features on Xbox One and PS4. We're seeing gamers ask, "Will there be a FIFA 16 demo?" and "When is the FIFA 16 demo release date?"
Join us for a quick look at what we know about the FIFA 16 demo and what to expect from EA Sports on Xbox One, PS4, PC, PS3 and Xbox 360.
The FIFA 16 release date is September 22nd in the U.S. for all major consoles and PC. FIFA 16 is $59.99 and includes the base game, but users can also buy the FIFA 16 Deluxe edition for $69.99 with FIFA Ultimate Team packs and bonus items.
One reason that gamers want to play a FIFA 16 demo so bad is that EA boasts that the midfield is finally an important part of the game and how AI plays a bigger role in playing smarter this year. Talk is cheap, but a demo would deliver access to see if the promises of new FIFA 16 features hold up.
Here's what you need to know about the FIFA 16 demo release.
Gamers Want a FIFA 16 Demo
The FIFA demo is something that gamers count on each year, and this year is no different. We are seeing gamers on Twitter asking when they can download the FIFA 16 demo on PC, PS4, Xbox One and other platforms.
How long till Fifa 16 demo and early access ?

— Flair (@Flair__) August 19, 2015
I've been waiting very patiently for the FIFA 16 demo

— Darien Reyes (@darienjreyes) August 15, 2015
https://twitter.com/arothman_/status/632040754408505344
The demand on Twitter is not as great as we saw for Madden 16, but that's because EA skipped the Madden 16 demo in favor of paid access.
No FIFA 16 Demo Confirmation
EA is not ready to talk about a FIFA 16 demo or FIFA 16 release at this time. This is not surprising, but it is something that we wish would change. EA's social channels are traditionally quiet on confirming details like this until late in the process towards a demo release.
There is no FIFA 16 beta needed, as multiplayer is not something that we see tested on a public beta, so a demo is the next best thing.
Possible FIFA 16 Demo Release Date
We traditionally see EA deliver a FIFA demo about two weeks before the release and confirm it about a week ahead of time.
This means we could see a FIFA 16 demo release date on September 8th or September 9th depending on EA's final decision. While this is not confirmed it lines up with demos that we've seen on earlier FIFA games.
What to Expect in a FIFA 16 Demo
The FIFA 16 demo will not include everything you get in the full game, but if one arrives it should allow you to play a full game with a few team options. This will let you test out many of the new FIFA 16 features and new team options.
One rumor claims the Seattle Sounders will appear in the FIFA 16 demo alongside the U.S. Women's National Team. The Sounders are a popular MLS team and the addition of Women's teams to FIFA 16 is a major upgrade that makes sense to include in a demo.
FIFA 16 Demo Alternative
If you want to play with more than just a few teams, or if there is no FIFA 16 demo, you can pay to join EA Access on the Xbox One. EA Access is $5 a month or $30 a year and it includes a vault of games as well as early access to EA games.
Five days before the FIFA 16 release date EA Access members will be able to play a full version of FIFA 16. This is only on Xbox One and there is a time limit. With this access you can play FIFA 16 for 10 hours and unlike a demo it is a full version. The progress from the FIFA 16 trial will carry over to the full game.
FIFA 16 Release: 9 Important Details
FIFA 16 Release Date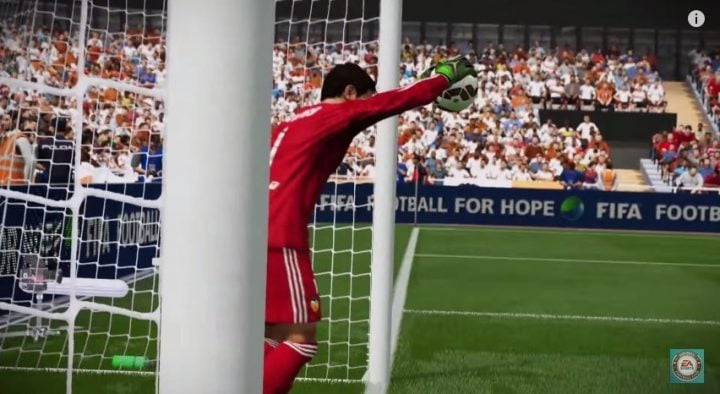 The FIFA 16 release date arrives September 22nd in the U.S. and a few days later on September 25th in the UK, Ireland and other countries. This short delay is common when for FIFA 16 games even though soccer commands more attention in other countries.
Once you get past these two FIFA 16 release dates there are no more coming, so the wait is minimal.
Gamers can buy FIFA 16 on disc or digital and with the digital version there will be an opportunity to download the game early to start playing as soon as 12:01 AM Eastern rolls around. In addition to PSN and Xbox Live, FIFA 16 is on sale on Origin.
We may see disc and digital sales officially start at 12:01 AM Eastern no matter the location, which could allow gamers on the west coast to start playing at 9:01PM on Monday September 21st.

As an Amazon Associate I earn from qualifying purchases.