FIFA 16: 5 New Details Gamers Need to Know
The new FIFA 16 release date is months away and EA sports announced new FIFA 16 features and brought in Pelé to show off the new FIFA 16 gameplay trailer for E3 2015 that highlights three new areas of innovation for the new FIFA game.
FIFA 16 delivers new innovation on the pitch that will help add realism to the game and open up new player actions that can help you on offense and on defense.
In order to help you master the game of football, or soccer, EA Sports adds training to the gameplay that will make it easier to know when to pass or how to play so that you can score and become a better player.
This is all in addition to the new Women's International teams that gamers can control in FIFA 16 this year.
The FIFA 16 release date arrives on September 22nd with new versions for the Xbox One, PS4 and PC. There is a classic edition coming to PS3 and Xbox 360, but these versions do not get all the new features and gameplay enhancements.
We also know that the early FIFA 16 release date arrives on Xbox One with EA Access to deliver is hours of gameplay five days before the game goes on sale.
Here's the new features, details and the FIFA 16 E3 2015 gameplay trailer that you need to see.
FIFA 16: 5 New Details Gamers Need to Know
FIFA 16 Gameplay Trailer at E3 2015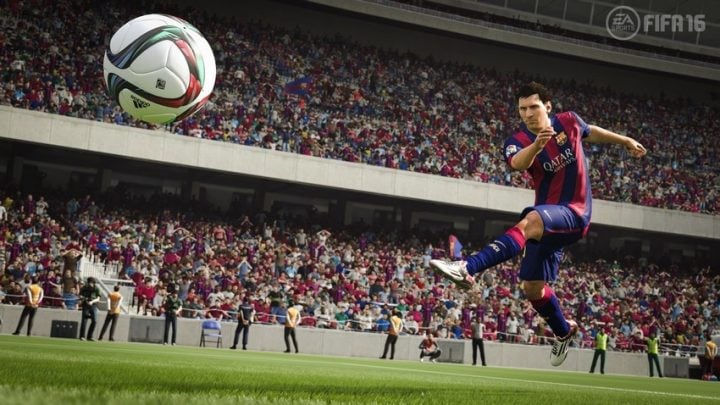 Watch the official FIFA 16 gameplay trailer from E3 2015 to see Pelé talk about the "Beautiful Game" and to see some of the new FIFA 16 features in action.
EA shows off an array of new defensive maneuvers, offensive strikes and other enhancements to the game. The FIFA 16 gameplay is on the PS4, but you can expect similar graphics and features on Xbox One and PC.
On EA's FIFA 16 website the company notes that not all the features are available on all platforms, so you will see more information on how FIFA 16 for Xbox One compares to FIFA 16 on Xbox 360 or PS4 vs PS3 in the near future.

As an Amazon Associate I earn from qualifying purchases.