FIFA 16 Release: 5 Things to Know Now
FIFA 16 Consoles and PC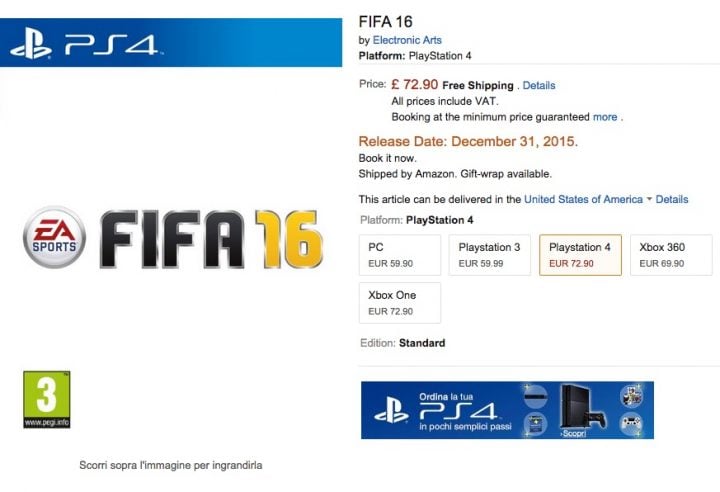 Thanks to a FIFA 16 listing on Amazon Italy we know that the FIFA 16 release is coming to the Xbox One, PS4, Xbox 360, PS3 and PC. There is no mention of Wii or Wii U FIFA 16 releases.
Right now there is only a standard edition of the game listed, but we expect to see a special edition that incorporates FIFA Ultimate Team and other bonus items in the game.
We don't know that the FIFA 16 cover will look like yet as EA will make a cover athlete announcement later this year.

This article may contain affiliate links. Click here for more details.