Fingerprint Scanners, NFC, New Lapdocks in the Future for Motorola
With buzz around new Motorola smartphone such as the Motorola Droid RAZR HD (formerly referred to as the Droid Fighter), Motorola wants to still innovate on the ecosystem that differentiates its hardware from other competitors in the Android camp. The soon-to-be officially acquired company by Google gave a technology talk at the University of California, San Diego,revealing what its plans are far for fingerprint scanners, near field communications (NFC), and Lapdocks.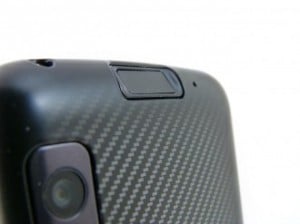 The first item, fingerprint scanners, debuted on the Motorola Atrix 4G smartphone for AT&T. That phone was originally unveiled to the world at the 2011 Consumer Electronics Show and Motorola touted the fingerprint scanner as a way to enhance security on a device while making it easy and simple for users to unlock their phones without having to draw an unlock pattern, enter a PIN, or type an alphanumeric passcode. It was learned by Brief Mobile at the UCSD talk that Motorola intends on unveiling new phones this year with fingerprint scanners and new software.
With the 2012 phones with fingerprint biometric sensors, users will be able to register all ten fingers on their phones, and Brief Mobile is speculating that the biometric software will get a deeper integration with Motorola automated Smart Actions software. The new integration will allow users to quickly launch apps by swiping certain fingers, giving them more control over their phones.
The added capability would make sense as Android 4.0's Face to Unlock technology may mitigate the need for biometric fingerprint scanners as a way to quickly unlock a device.
In terms of near field communications (NFC) technology, Motorola will integrate this technology in future phones. The technology, which enables mobile payments such as Google Wallet, will become integrated with Motorola's new fingerprint scanner and will make the company's smartphone even more secure. Rather than entering a PIN, users can swipe their fingers to unlock the app, wave the device in front of an NFC-enabled payment terminal, and pay for goods at physical retail locations.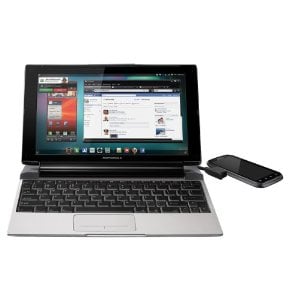 And with Lapdocks, thinner, lighter, and better Lapdocks are on dock for 2012. We've seen a leaked edition of the Android 4.0 Ice Cream Sandwich ROM for the Motorola Droid RAZR where Motorola had eschewed its custom Webtop Linux software for a scalable version of Android 4.0 when docked, allowing users a tablet-like desktop experience using the same OS as the phone. This will speed up performance and bring greater versatility, and with Android 5.0 Jelly Bean rumored to support native Lapdock-like accessories across the range of Android phones, it seems that Lapdock will get even more integration and will begin to rival cheap ultrabooks.