First Android Ice Cream Sandwich Devices Launching in October?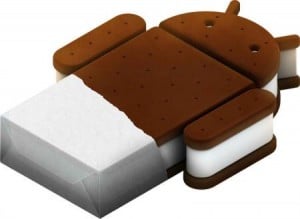 At Google I/O, Google told the world that its next major release of Android, Android Ice Cream Sandwich, would be touching down at some point during Q4 of 2011. When Google said that, I, like many of you, assumed that we'd probably see it in November or December with a launch of a new Nexus device right at the peak of holiday shopping.
And while that's certainly still possible, BGR has reported that Ice Cream Sandwich devices might start surfacing as soon as October in order to do battle with the upcoming next-generation iPhone device.
In addition, owners of the original Motorola Droid will be coming off their two year contracts and Google apparently doesn't want them "drooling over the iPhone 5." Yes, all signs point to a relatively minor iPhone update but I guarantee that doesn't stop hordes of people from becoming enamored with the new device especially with Apple's new iOS 5 software. So the rumor seems to make sense.
That being said, there are also some very solid Android devices that are going to be coming out in September including the Motorola Droid Bionic and a WiMax enabled Samsung Galaxy S II so the October timing seems a little, I don't know, off. It just seems like it would be overload and take away from the impact that these other devices will have.
Of course, having a new Nexus with Android Ice Cream Sandwich out in October wouldn't be such a bad thing but it would likely have a dual-core processor on board and not a quad-core processor if it were to launch this year.
It would also probably make a few heads explode from indecision.