First Android L Updates Confirmed
While the Android L release date is still unknown, we've already seen the first Android L releases confirmed for two popular Android smartphones.
At Google I/O 2014, Google took the stage to announce its brand new Android update, an update that is currently dubbed 'Android L'. Android L is expected to deliver massive changes to the Android platform sometime in the future, changes that include tweaks to the UI, to Notifications, to Chrome, to the lock screen, and more. It's the biggest change to Android since Android 4.1 Jelly Bean.
While Google is extending a beta to Nexus 7 and Nexus 5 owners ahead of the public release, those who own Android smartphones and tablets but aren't Android developers have no idea when the Android L update will be rolling out. Fortunately, one company has delivered some early details to their customers and unsurprisingly, that company is HTC.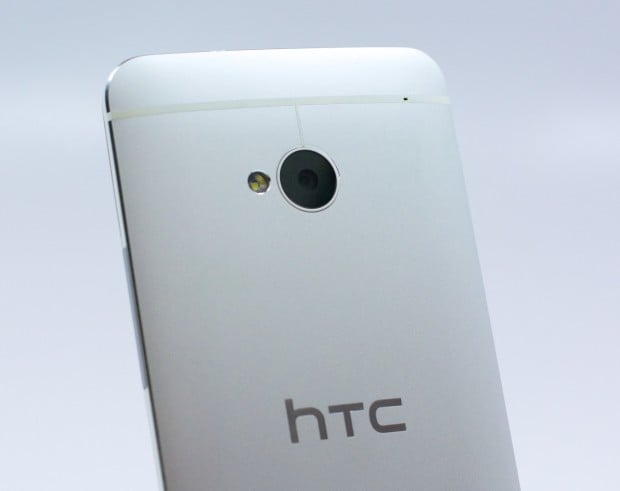 HTC, in the past year, has become extremely open with its customers in regard to major Android updates. Today, the company issued a statement that not only confirms Android L for the HTC One M8 and last year's HTC One M7 but it also confirms the timing in which it will deliver the brand new Android updates and its features.
"HTC is excited about the new features in the Android L release and we can't wait to share them with our customers. We are committed to updating our flagship HTC One family as fast as possible as part of our HTC Advantage program. We will begin rolling out updates to the HTC One (M8) and HTC One (M7) worldwide within 90 days of receiving final software from Google, followed shortly thereafter by other One family members and select devices. HTC Advantage protects your smartphone investment, ensuring you have the best smartphone experience long after purchase."
The company does not know when Google will be releasing the Android L software though it's expected to roll out later this year alongside a brand new Nexus 8 tablet that's rumored to be coming from HTC itself. Nexus 8 release date rumors point to an arrival in the third or fourth quarter so Android L and its features should arrive somewhere between July and December. Google's Nexus release windows have typically fallen in July and November but those windows remain unconfirmed.
@dhoy53 it will. #htcadvantage

— Jason Mackenzie (@JasonMacHTC) June 25, 2014
HTC's devices likely won't be the only devices getting the upgrade to Android L. Other companies including Motorola, LG, Samsung, and Sony will likely upgrade their smartphones and tablets to the new Android software though they remain mum about their plans. Samsung, in particular, is known for offering 24 months of software support which means that devices like the Galaxy Note 3 and Galaxy S4 should get Android L when it arrives. Like Samsung, HTC also offers two years of software support.
Google's Android L beta for the Nexus 5 and Nexus 7 all but confirms a release in the future for those two devices. Confirmations for the Nexus 4 and Nexus 10 remain out of reach.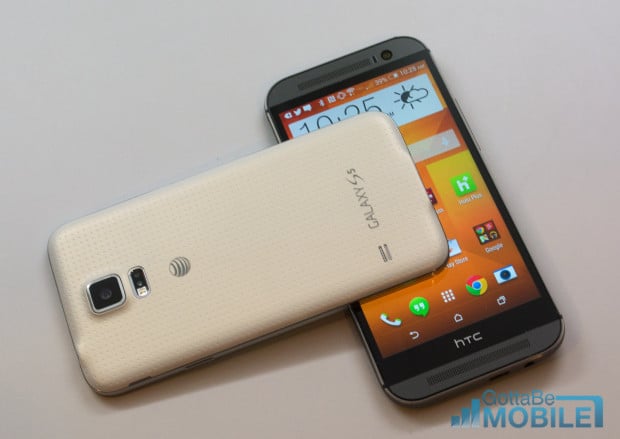 When it arrives, Android L will replace Android 4.4 KitKat, Google's current operating system and one that recently moved to its fourth version. Android 4.4.4 KitKat recently rolled out to Google's Nexus 7, Nexus 4, Nexus 5, and Nexus 10, replacing the Android 4.4.3 KitKat update that pushed out earlier this month to Nexus users and beyond.
While Google is expected to deliver a Nexus 8 tablet to compete with the iPad, the Android L release is not expected to usher in a new Nexus smartphone. Rumors suggest that the Nexus 6 is dead in the water and that the company will instead shift to a new program called Android Silver with the first devices expected to emerge in February.
Those devices, which are expected to come from companies like LG and Motorola, will almost certainly run the latest version of Android which very well could be Android L.