First Black Ops 3 DLC: What You Need to Know
Activision and Treyarch confirmed the first Black Ops 3 DLC this weekend as we learn about the Awakening Black Ops 3 map pack — coming first to PS4 and then to other systems at a later date. This is what you need to know about the first Black Ops 3 DLC pack for PS4, PC and Xbox One including the potential release date, what it includes and other key details.
Speaking at PSX 2015 this weekend Activision revealed four new Black Ops 3 maps for multiplayer and one for Black Ops 3 Zombies that you will get to play in 2016. We also learned that there is a new Black Ops 3 patch coming later this month to fix some problems and balance out the game.
This is what you need to know about Awakening, the first Call of Duty: Black Ops 3 DLC that arrives in 2016.
First Black Ops 3 DLC Release Date
At the event we learned that the first Black Ops 3 DLC release date is set for early 2016 on PlayStation 4. That matches with the listed release date for Nuk3town on PS4 for shoppers who didn't get the map as a pre-order bonus.
The Awakening Black Ops 3 map pack release date is not listed, but the odds are very good that it will arrive on the PS4 on January 26th.
Gamers will need to deal with a flip-flop in timed exclusivity which puts it on PS4 first. The PC and Xbox One Black Ops 3 DLC release date will arrive a month later in February, if this timeline holds up.
New Black Ops 3 Maps
In the presentation we learned that there are four new Black Ops 3 maps for the multiplayer experience. These include one remake, and three additional maps that may draw inspiration from older maps.
Skyjacked appears to be a remake of Hijacked, from Black Ops 2. The video below shows how the multi-level map played on Black Ops 2. With the new thrust jumping in Black Ops 3, we could see a more vertical take on the map that includes wall running options.
The Black Ops 3 map Rise looks like a night map that may include snow. Some users suggest this could be a Silo remake, but it's not a certainty. There are some similarities with a construction look and feel.
After watching Silo gameplay it looks like a fun map to use wall running and the new jumping modes on.
You'll notice that one of the new Black Ops 3 maps looks like three maps in one. This could be a map that shifts the location throughout the level. We've seen this in other games with a volcano and an avalanche forcing users to switch to a new side.
This may include some styling from older maps or it could be completely new. the only thing we feel confident in expecting is that this will deliver a varied level of gameplay.
In the Splash Map we expect a completely new experience. We've seen Call of Duty maps set in entertainment areas before with Grind from Black Ops 2, and Splash looks like it will take us to a waterpark.
Hopefully it is more fun than the Aquarium map that shipped with Black Ops 3. The video above shows Grind in action.
New Black Ops 3 Zombies DLC
The fifth piece of confirmed Call of Duty: Black Ops 3 DLC in Awakening is Zombies: Der Eisendrachen. This is a Black Ops 3 zombies map that signals Nazi Zombies are going to play a major role in this map.
PS3 & Xbox 360 Black Ops 3 Awakening
During the Sony event we did not hear anything about the Awakening DLC for Xbox 360 or PS3. We already know that there is no PS3 or Xbox 360 Season Pass, and this may signal that there will be different map packs for the older consoles or that these will come later.
One other option is that we will learn about this in early 2016 and Sony chose to focus on the PS4 instead of any mention about the PS3.
Black OPs 3 DLC Price & Season Pass
If you choose to buy the first Black Ops 3 DLC pack with four maps and a new zombies map by itself, expect to pay $14.99 for the DLC. If you think you will want to play not only this Black Ops 3 DLC pack, but the other three coming in 2016, you can buy the Call of Duty: Black Ops 3 Season Pass for Xbox One, PS4 or PC for $49.99. That is a $10 discount over buying them alone.
December Black Ops 3 Update: 5 Things to Expect & 4 Things Not To
Expect Many Small December Black Ops 3 Updates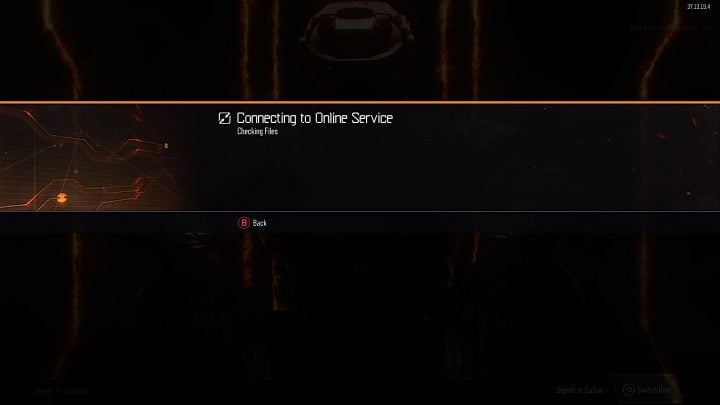 Over the next few weeks we expect to se a lot of small December Black Ops 3 updates before a major patch arrives. If you look at the number in the upper corner of the screen when you are playing Call of Duty: Black Ops 3 you'll notice that it changes when you start the game up.
The checking files screen downloads small Call of Duty: Black Ops 3 updates, called hotfixes, that include small changes to the game without a specific download of a major patch.
Sometimes there are small version differences at the end of the number which suggests Treyarch is testing multiple fixes with some of these updates before committing the changes to a bigger December Black Ops 3 update.

As an Amazon Associate I earn from qualifying purchases.