Five Older iPhone Games That Are Still Great
Fruit Ninja recently celebrated its second anniversary of being in the App Store. For such a young platform, that's quite a long time.
Hearing about how long Fruit Ninja has been around made us think of all the other games that we still enjoy on our iPhones (and now iPads) that were around for at least a few years.
These game may not have launched with the App Store, but they're old enough to have lived through a few generations of iOS devices.
Fruit Ninja ($0.99)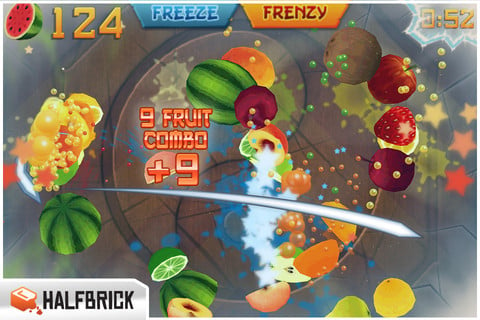 As the game that inspired the list it only made sense that Fruit Ninja would come first. The fruit slicing game provides hours of entertainment with a very simple idea of swiping fruit to cut it in half. Over time the Halfbrick team added new fruit, an arcade mode, and online multiplayer to keep the action interesting.
Since the game's debut Halfbrick introduced a licensed Puss in Boots version of the game, but never a direct sequel. Instead the developer just updated the original game with new features and added a few in-app purchases.
Canabalt ($2.99)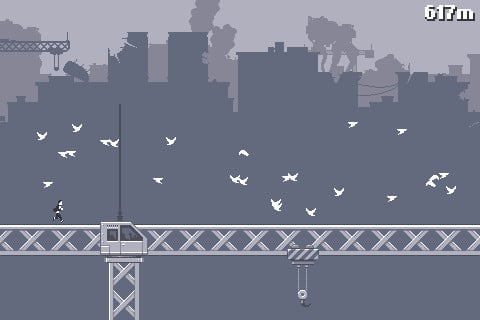 Possibly the first endless runner game, or at least the game that popularized the genre, Canabalt has been a staple of the App Store since it debuted in 2009. Like Fruit Ninja, Canabalt has a simple idea that makes it fun. The game simply has the player running as far as they can while jumping between rooftops, billboards, and cranes.
Updates to the game have added a few new obstacles to jump over, though Semi Secret Software hasn't updated the game since December 2011. Even so with simple one-touch gameplay and a great soundtrack, it's a game that every iPhone or iPad owner should have. I'd even argue that it's more fun than Temple Run, the latest popular endless running game.
Angry Birds ($0.99)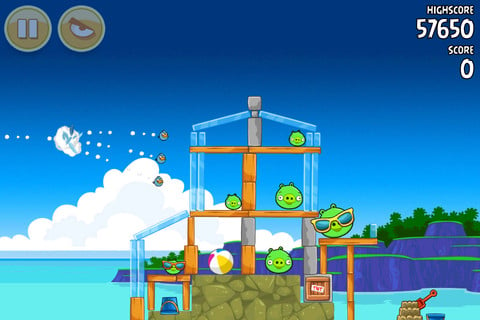 It's impossible to create a list of great iPhone games without including at least one Angry Birds title. The original bird-flinging game debuted in 2009 just a few months after Canabalt, and the franchise recently went on to see a billion downloads. While the game did see some backlash, particularly from some in the "hardcore" gaming community that viewed it as the perfect example of everything wrong with iPhone games, there's no denying that it is fun.
After more than two years, Rovio still regularly updates Angry Birds with new levels despite the existence of other Angry Birds games like Seasons and Space. The game does get frustrating at points, especially when the green boomerang bird comes into play, but that doesn't mean the other puzzles aren't incredibly fun and sometimes challenging.
Words With Friends ($2.99, Free)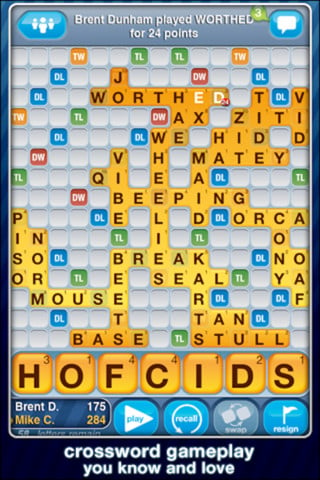 Newtoy's (now Zynga's) Scrabble knock-off is actually the oldest game on our list, as it debuted in July 2009, about a year after the App Store launched. Words With Friends was one of the first hugely popular iPhone games, and possibly the first really popular multiplayer game on the platform. With an ever-so-slightly remixed version of Scrabble, Words With Friends paved the way for other asynchronous games like Draw Something.
While Draw Something displaced Words With Friends' spot as the top asynchronous multiplayer game, Words is still a lot of fun. Its competitive nature and inability to really "cheat" make it incredibly fun, assuming players have friends that still want to play it. It's still fun with strangers, but its more fun to play with friends.
The Incident ($1.99)
The Incident isn't quite as popular as the other games on this list, but that doesn't mean it isn't as fun. The game has players climbing as high as they can on top of an ever-increasing pile of junk that falls from the sky. Like Canabalt, The Incident has a mode where players keep going until the character dies, making it a great time waster.
Like the other games on this list, The Incident is still updated today. The last update brought Retina Display graphics for the iPad. Previous updates, however, added the ability to use the iPhone as a controller for the iPad game and the option to play the game on a TV though the iPad. Not every user will use those features, but they do serve as great examples of what the iOS platform is capable of.