Flickr Photo Reveals Unannounced Motorola Droid HD
It looks like the mysterious device we saw earlier isn't the only unannounced Motorola device that we're going to see emerge today as a Flickr photo unearthed by Pocketnow and taken at or nearby Motorola's campus in Libertyville, Illinois has revealed a device called the Motorola Droid HD.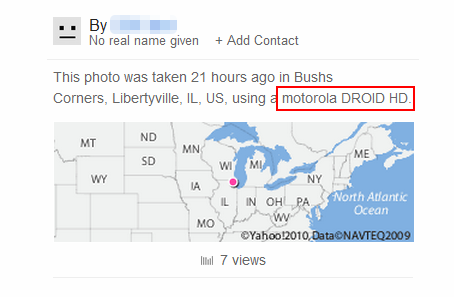 What is it? Well, beyond the little name in the photo, there is zero information out there. What we do know is that this person who took the photo has taken some pictures using the Motorola Droid 3 so they definitely have access to unannounced devices. And because the photo here is geo-tagged in Libertyville, it's likely that this person is a Motorola employee.
Whoops.
So now the speculation begins. Is this Motorola Droid HD actually the Droid Bionic? The Targa? A Nexus 3? The device we saw earlier? Another Droid device? With that HD name, it might even be Motorola's first device with a 720p display.  It could also just be some sort of test device, who knows.
Your guess at this point is as good as ours.
Via: Droid-Life