Flipboard Finally Comes to Android, Hitting Samsung Galaxy S III First
Flipboard is finally making the jump to Android, but will only be available on the Samsung Galaxy S III at launch.
According to SlashGear, Samsung has a timed exclusive for the popular news reading app. When Flipboard comes to the Galaxy S III other Android users will have to wait for an unspecified period of time to access the app.
The Android version of the app looks just like the iPhone version. The app uses gestures to flow through content aggregated from news sources and user social network feeds. Fllipboard arranges stories based on their publication or course, and in Cover Stories which tailors the story selection to the user.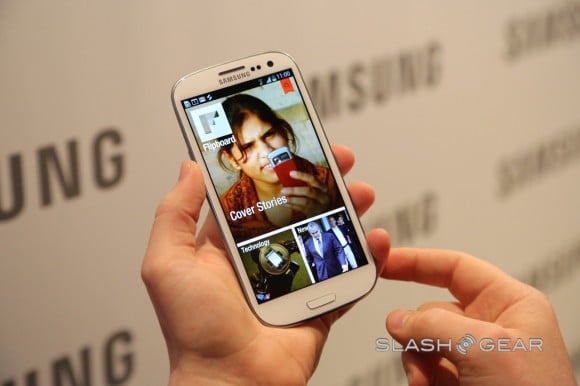 Unlike the iOS version of Flipboard, the Android version offers a homescreen widget. The widget looks like it takes up a full homescreen with stories from the app.
Flipboard won't say when the app will be available for Android, but there is a sign-up page for when it does launch here. The webpage specifically says the app will be available for "Android mobile phones," which leads us to believe Flipboard won't have an Android tablet app, at least not at launch.
We hope that whatever timed exclusive Samsung has on the app isn't too long. Flipboard is one of the best apps on iOS, and it's a shame that most Android users will have to wait even longer for it after it launches on one phone.
We hope that somebody will rip the APK for the app after launch so other Android users don't have to wait for it to hit the Google Play Store. Especially U.S. users who already have to wait for the Galaxy S III.

As an Amazon Associate I earn from qualifying purchases.