Flipboard for Android Leaks Onto The Web
Flipboard for Android is already available online for users who don't want to wait for the Samsung Galaxy S III to use the popular news app.
According to SlashGear, the APK file for Flipboard for Android is now available for anybody to download on the xda-developers forum. Samsung and Flipboard announced the app as a timed exclusive for the Galaxy S III, but now anybody can download the app and load it onto their Android smartphone.
Users that want to install the app will have to enable installation of apps from "Unknown Sources" in Android's settings.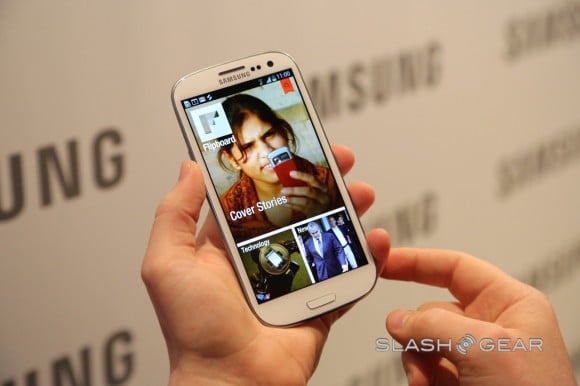 Flipboard, for those unfamiliar with it, is a news app that aggregates stories from across the web. Users can have the app take stories and images from their social networks including Facebook, Twitter, Tumblr, and Instragram as well as publications. The publications range from news and print sources like Wired, to online-only sources like SB Nation, and even TV shows like The Colbert Report.
After downloading the app and installing on a HTC One X we can confirm that the leaked version of the app does, in fact, work. The app runs just as smoothly as the iOS app, with all the same features. Users of the iPad or iPhone app just need to sign into the Android version, and the app will load up their settings automatically.
Unfortunately, the leaked version doesn't seem to have the widget that we saw when the app was first announced for Android. We assume the widget will be coming in a future, official version of the app. For now it's just for reading news.

As an Amazon Associate I earn from qualifying purchases.