For Every Android Honeycomb Tablet Sold, There Are Two More Sitting on the Shelf Somewhere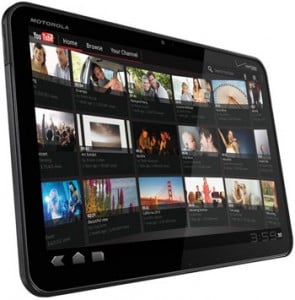 The latest Strategic Analytics numbers point out that Google and its partners may have sold an estimated 4.6 million tablets, but analytics run by GigaOm suggests that the estimate may be just the number of tablets that are shipped. In fact, GigaOm believes that Google's partners may have only sold 1.2 million Android Honeycomb tablets, a number far less than previously expected. That number essentially means that for every Android tablet that's being sold and is active, there are 2 tablets sitting on a shelf somewhere.
The numbers here only take into account Android Honeycomb tablets sold and not tablets running on Google's Android 2.1, 2.2, or 2.3 platforms. The most notable Android tablets not running on Honeycomb are the HTC Flyer, also available as the Sprint HTC EVO View 4G, and the Samsung Galaxy Tab 7-inch.
The 1.2 million figure was derived by Kevin C. Tofel, who used Google's  dashboard to extrapolate the number of active Honeycomb tablets in use within the previous several weeks. According to the dashboard, 0.9% of the devices are Honeycomb tablets, and Google had disclosed that there are 135 million Android devices out there. Working the math, it turns out that there are about 1.2 million Honeycomb devices on the market today.
Compare this number with Apple's report that there are 9.3 million iPads sold and we have a far less competitive number of Android tablets on the market today. Apple's number is even more impressive given that it comes from just one manufacturer compared to Android's vast array of manufacturing partners.

As an Amazon Associate I earn from qualifying purchases.