Forza Horizon 3 Blizzard Mountain Expansion Release Date & More
Forza Horizon 3 captivated racing game fans the world over when it arrived on store shelves and digital store fronts back in September. The first new game in the franchise to launch since Microsoft decided to bring all of its major franchises to PCs and Xbox One, Forza Horizon 3 offered gamers the chance to roam the streets and hillsides of Australia and piece together their own Horizon racing festival. The Forza Horizon 3 Blizzard Mountain Expansion is Microsoft and developer Playground Games' attempt at keeping all the racing fans they picked up in the late summer inside Forza Horizon 3 through the new calendar year.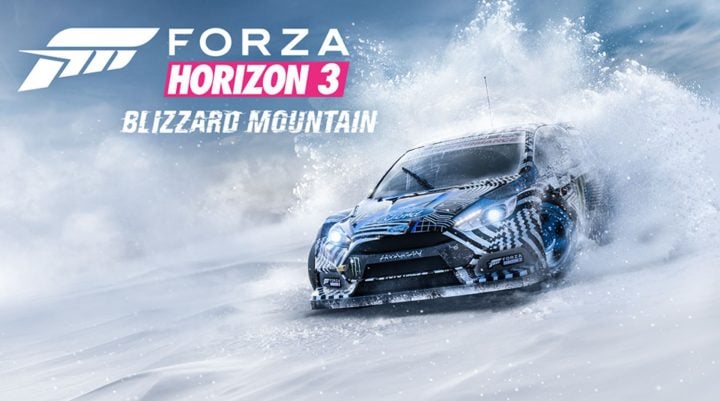 Read: Forza Horizon 3 Release: All the Things That Make It Worth Buying
Forza Horizon 3 Blizzard Mountain Expansion adds new racing types and mechanics to the now well established racing game. It also includes a new snow-covered alpine racing area to the game's open world. There's a new set of vehicles, and Microsoft is promising a whopping 500 Gamescore.
Forza Horizon 3 Blizzard Mountain Expansion Release Date
Microsoft first announced the Blizzard Mountain Expansion on its Xbox Wire news blog a month ago when it detailed the game's first car pack. At first, the game seemed destined to only receive new vehicle updates. Microsoft didn't reveal that expansions were on the way, nor did it include access to any expansions in the Ultimate Edition versions of the title.
Forza Horizon 3 Blizzard Mountain Expansion is set to arrive in the Xbox Store on December 13th, just a few weeks from now. As with all video game expansions, anyone that hasn't already purchased Forza Horizon 3 will need a disc or digital copy of the game to experience Blizzard Mountain.
New Modes & Achievements with Forza Horizon 3 Blizzard Mountain Expansion
That additional 500 Gamescore will be split between 28 different achievements for gamers to unlock over Xbox Live on their console or Windows 10 PC.
Blizzard Mountain itself is divided into smaller areas. There's a snow park for testing all-terrain vehicles and a frozen lake that's perfect for showing off new rides. Somewhere on Blizzard Mountain is a vehicle hidden in a barn, Microsoft says.
The new area contains 50 different events for gamers to drive in. Hill Climb and Descent will offering up-hill or down-hill racing in deadly conditions. Blizzard will do the same, but with weather and not the terrain being the main game mechanic. Additional Rival Events, Bucket List Blueprints and Bonus Boards are scattered across the area.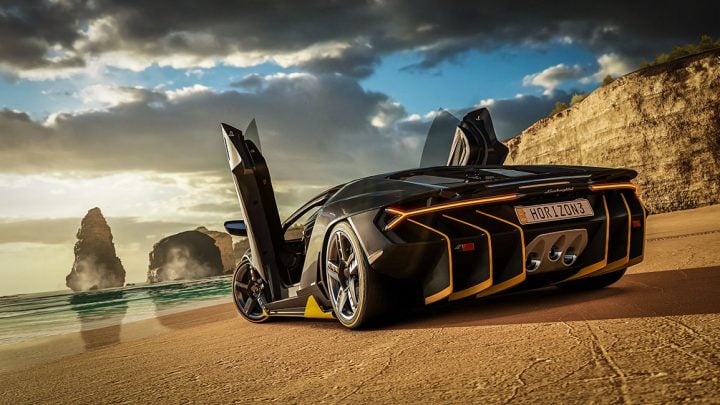 New Cars in the Forza Horizon 3 Blizzard Mountain Expansion
Forza Horizon 3 came with an extensive array of vehicles. In case gamers wanted more, Microsoft offers a Car Pass that unlocks a steady stream of new cars, trucks and ATVs over months. Forza Horizon 3 Blizzard Mountain Expansion adds even more.
There's the Ford GYMKHANA 9 Focus RS RX, 1965 Ford F-100 Flareside Abatti Racing Trophy Truck, 1975 Lancia Stratos HF Group 4, 1985 Lancia Delta S4 Group B, 2016 Nissan Titan Warrior Concept, 2016 RJ Anders #37 Polaris RZR-Rockstar Energy Pro 2 Truck and the 2016 Subaru #199 WRX STI VT15r Rally Car.
Again these cars and trucks are a part of the expansion, you don't need to have the car pass to unlock them.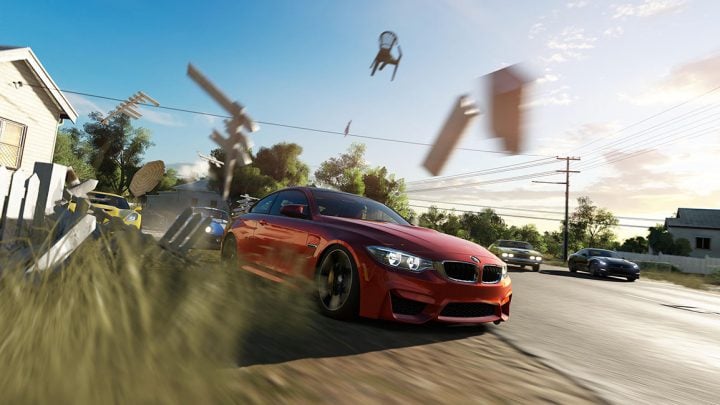 How Much Will the Forza Horizon 3 Blizzard Mountain Expansion Cost?
Right now, we can only speculate about how much the Forza Horizon 3 Blizzard Mountain Expansion will cost owners of the game. It's not yet available to purchase in the Xbox Store or Windows Store on its own. The Xbox Store doesn't allow gamers to pre-order expansions and downloadable content after a game's release.
Because it's linked to the Forza Horizon 3 Expansion Pass, we can take an educated guess. The expansion pass includes access to two large-scale additions to the game at a cost of $34.99. Divided in two, that works out to be $17.50 for each expansion. Theoretically, Microsoft will want to award those that by the pass with a slight discount on pricing. That would suggest a price of around $20 for each expansion, including Blizzard Mountain.
There are no discounts to be found for anyone that purchased a basic copy of the game or the car pass. That being said, Forza Horizon 3 Ultimate Edition buyers get some savings. Microsoft will only charge those that purchased that version of the game $24.99 for expansion pass. That's a $10 discount. Unfortunately, the company is also putting an expiration date on the savings. It'll disappear on the first of January 2017.
Read: Forza Horizon 3 Problems & Details You Should Know About
Presumably, Microsoft and Playground Games will have more information to share about the Blizzard Mountain Expansion closer to its release. We still don't know how much storage the download will take up. We're still waiting to hear what's in the region's hidden barn that the company keeps teasing too.
New copies of Forza Horizon 3 are $59.99 online and at stores nationwide.