Foxconn Tapped as Second Manufacturer to Assemble Amazon's Kindle Fire 2 Tablet
With the debut of the Kindle Fire and an affordable $199 price tag, Amazon has carved out quite the market for itself with its first Android tablet that taps into the company's digital store fronts for music, movies, apps, magazines, and e-books. Despite being late to enter the slate market, the Kindle Fire's high-end feature set and affordable price tag has helped Amazon carve a market for itself and compete against the more premium Apple iPad at a time when Android tablet manufacturers are struggling to gain market share.
While Amazon is gaining momentum with the Kindle Fire, the device was made utilizing manufacturer Quanta's design, which was also employed on the Research in Motion BlackBerry Playbook tablet. Quanta had secured the components and parts for the Kindle Fire, and it is reported that the tablet had cost Amazon $250 to make and the online retailer sells the Kindle Fire tablet at a loss at the price of $199. It's speculated that part of Amazon's strategy was to rush the hardware for holiday sales, lure customers into the Amazon ecosystem much like what Apple had done with iTunes, and recover costs through digital purchases that customers may make.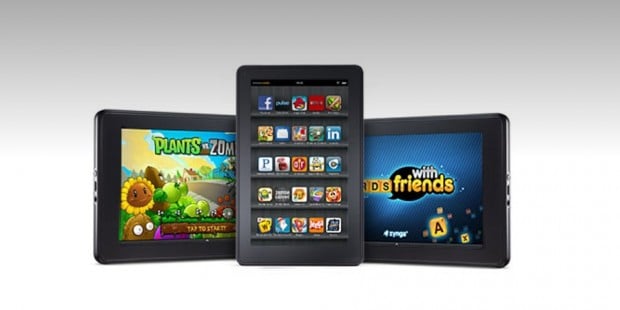 With the Kindle Fire 2–it's unclear if this is a direct successor to the 7-inch slate or another model within the Kindle tablet family with a different screen size and/or resolution–Amazon has more time and resources dedicated to the project. As such, it is reported that the company has added Foxconn, which also manufacturers electronic gadgets for Apple and other tech companies, as a manufacturer for the tablet. What's different is that Amazon will secure components and parts for itself, rather than outsource that task to Foxconn or Quanta.
This would help the company drive costs down and Amazon could hedge bets strategically on long-term supply chains, much like what Apple has done with flash memory and other components to keep its costs low on its products. With the Kindle gaining market share, Amazon will have more clout on negotiations.
Before the company debuted the Kindle Fire, there were speculations that Amazon would debut a second larger tablet.
Via: Unwired View

As an Amazon Associate I earn from qualifying purchases.