Free Hulu Streaming Coming to iPhone and Android This Summer
The popular TV show streaming service Hulu has announced that it will be launching free Hulu streaming on iPhone and Android devices starting at some point this summer. Currently, you have to be a Hulu Plus subscriber in order to stream TV shows on your mobile device, but that will change over the summer when anyone will be able to watch TV shows and movies through Hulu on their mobile devices.
Hulu says that "a selection of ad-supported full TV episodes" will be available on both iPhone and Android, with Android getting them first and the iPhone to follow soon after, along with the launch of "the next generation of the Hulu Plus iPhone app." No word on an iPad app or whether free streaming will also come to the iPad or not, and a time frame still hasn't been quite nailed down yet, so we don't know when exactly the free mobile streaming will launch.
Update: Is Hulu Free? 
It's unknown as to what shows, specifically, will be available for free streaming on mobile devices, or whether or not this will be a permanent feature for Hulu to offer. Right now, mobile users can take advantage of the Hulu Plus app, but they can only watch select clips from different TV shows and there's no search feature of any kind for these various clips, so Hulu on mobile is rather limited if you don't pay a monthly fee for Hulu Plus.
It's also important to note that these free shows coming to mobile devices will be ad-supported, obviously (since even paid members still have to deal with ads), so you'll still get your fair share of commercial breaks when watching your favorite TV show on your iPhone or Android device.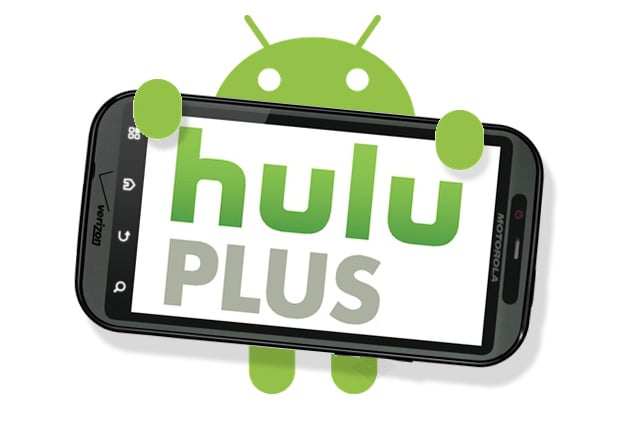 On top of free streaming coming to mobile devices, Hulu also announced a new format for its advertising efforts while watching TV shows. The company calls it "in-stream purchase units," and it will allow Hulu viewers to directly interact with ads without being pulled away from the TV show. Pizza Hut will be the first launch partner for this new advertising effort. This will allow viewers to place an order for pick-up or delivery without ever leaving the TV show that they're watching.
TV Shows/Movies and pizza is pretty much the perfect combination, but we're curious how well it will work out. Of course, while anyone would prefer no ads at all, essentially replacing them with an automatic pop-up to allow viewers to order pizza is pretty ingenious, and it certainly takes away some of the annoying aspects of advertisements.
Hulu vs. Netflix
The age old battle of video streaming services is Hulu vs. Netflix. While the two services compete against each other, they target slightly different audiences.
Hulu is all about releasing TV shows usually the day after it airs, while Netflix only releases a new TV show a couple of months after the season series has ended. With that said, Hulu is ideal for those wanting to watch an episode of a TV show that they might have missed the night before.
If you're wondering why you would choose Netflix over Hulu, especially since episodes are uploaded more quickly, Netflix doesn't have any ads whatsoever, while Hulu provides advertisements during the segments when there would normally be a commercial break for a TV show. Even paid subscribers of Hulu Plus still have to put up annoying advertisements, so Hulu isn't the ideal choice for those who can't stand ads.
Both services cost $7.99 per month, which isn't a lot of money to spend, considering that you can watch whatever show or movie that you want, whenever you want. In fact, signing up for a TV and movie streaming service like Netflix or Hulu is usually the first thing that people do when they ditch cable in favor of cheaper options.
There's also Amazon Prime Instant Video. Both Netflix and Amazon Instant Video both give you an assortment of TV shows and movies, while Hulu Plus is great for watching TV shows that recently aired, since Netflix and Amazon only add new shows when the season is complete.
The cost of Amazon Prime Instant Video is a bit different than Netflix or Hulu, priced at $99 per year, which is essentially $8.25 per month. However, this also gives you access to free two-day shipping and the ability to rent Kindle ebooks for free.
Amazon's selection is rather good, and it's continuously improving, so we can look forward to Amazon diving deeper into the streaming market and taking some users away from Netflix and Hulu, but for now, Netflix remains the beast, with over 35 million subscribers. Hulu only has 6 million paid members.

As an Amazon Associate I earn from qualifying purchases.