Fujitsu Brings Rugged Element to Android Honeycomb Slate
There is now at least one rugged Android smartphone on every major U.S. carrier today for those who are clumsy with their phones or work in harsh environments, and now we're beginning to see rugged tablets hit the market. The first of which may be a 10-inch Honeycomb slate from Fujitsu with a model Arrow F-01D. At this time, though, the Arrow tablet is confined to Japan so Stateside shoppers should look elsewhere.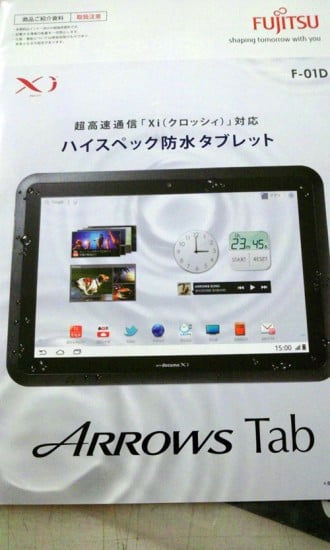 The device will be a high-end tablet with many of the features of today's high-end specs, such as a 10-inch 1280 X 800 display, 1 GB RAM, dual-core 1 GHz CPU from Texas Instruments, 3G HSPA and 4G LTE connectivity, and Android 3.2. The device will come with 16 GB internal storage along with a memory card to augment your storage capacity. There's even a 1-seg TV tuner.
The waterproof tablet is slated for a September launch.
Via: Netbook News

As an Amazon Associate I earn from qualifying purchases.