Fujitsu Gets Aggressive in Mobile and Goes Solo
Fujitsu is now beginning to get aggressive on its plans for mobile. The outfit has bought its partner Toshiba's shares in the joint mobile communications business and has now changed the name from Fujitsu Toshiba Mobile Communications to just Fujitsu Mobile Communications. The outfit has released a number of waterproof Windows Phone 7 and Android handsets and tablets for the international market that boast slim, sleek design and rugged specs under the Arrows brand.
As Fujitsu already had a controlling 80.1 percent stake in the joint venture, it doesn't appear that much will change now that the mobile communications division is brought entirely in-house. In its press release, Fujitsu made no mention of any future plans or smartphone releases.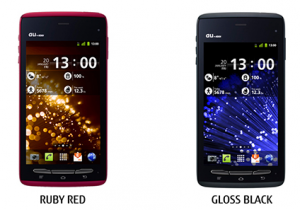 The move somewhat mirrors what Sony had done in buying out Ericsson's stake in Sony Ericsson, though in the case of Sony Ericsson, it was an equal 50-50 joint venture.
At the Consumer Electronics Show when I had sat down with Fujitsu's Japanese executives, the company does have broad goals of bringing its smartphone technology to the U.S. market, outlining a timeframe of a couple years for that to happen. According to Fujitsu, it is talking with carriers to try to bring its products to the market.
Press release:
Fujitsu Converts Fujitsu Toshiba Mobile Communications into a Wholly Owned Subsidiary
Tokyo, April 2, 2012 – Fujitsu Limited and Toshiba Corporation today announced that, as of April 1, 2012, Fujitsu has acquired Toshiba's ownership stake in Fujitsu Toshiba Mobile Communications Limited, which develops and sells mobile phones for KDDI and other carriers. As a result, Fujitsu Toshiba Mobile Communications has been converted into a wholly owned subsidiary of Fujitsu.
Reason for making the company a wholly owned subsidiary of Fujitsu
With respect to the merger of the mobile phone businesses of Fujitsu and Toshiba, in October 2010 Fujitsu received an ownership stake of 80.1% in Fujitsu Toshiba Mobile Communications, making the company a consolidated subsidiary of the Fujitsu Group.
Fujitsu has now received Toshiba's 19.9% ownership stake, establishing Fujitsu Toshiba Mobile Communications as a wholly owned subsidiary of Fujitsu.
Due to the conversion of Fujitsu Toshiba Mobile Communications into a wholly owned subsidiary of Fujitsu, as of April 1, 2012, the company's name has been changed to Fujitsu Mobile Communications Limited.

As an Amazon Associate I earn from qualifying purchases.